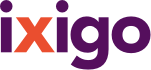 Account
Bookings
Customer Service
ixigo money
Alerts
Travellers
Logout
3 Star Hotels in Ahmedabad
( 180 hotels )
There are around 180, 3 Star Hotels in Ahmedabad, India , where traveller can enjoy a comfortable stay. 3 Star Hotels starting from ₹781 per night are available for stay in Ahmedabad. Compare 3 Star Ahmedabad hotels prices on ixigo and save upto 45% on your booking of 3 Star Ahmedabad hotels.
Read more
Want to Experience Cultural Heritage, Cosmopolitan Commotion and Divine Serenity Under One Roof? – Visit Ahmedabad!
Ahmedabad, the former capital of Gujarat, is a buzzing industrial hub and a rapidly growing metropolis. Replete with old mosques, unique museums, architecturally brilliant temples, bustling bazaars and the tranquil Sabarmati Ashram, Ahmedabad is one of the most significant cities of Gujarat. A trip to Ahmedabad will not only leave you with a memorable experience but also indulge your gastronomic senses.
The charming and blissful Sabarmati Ashram, situated at the bank of Sabarmati River, is one of the major tourist attractions of Ahmedabad. Marked as the headquarters of Mahatma Gandhi, the famous Dandi Salt March originated from here and thus holds a significant place in the Indian freedom struggle. Ahmedabad is also home to the famous Jama Masjid, a curious fusion of Islamic and Hindu architecture. Steeped in history, the Bhadra Fort, houses an exquisite palace, expansive lawn and a Bhadrakali Temple and is listed as a popular tourist attraction. Sardar Vallabhbhai Patel National Museum, Textile Museum and Auto World Vintage Car Museum are some of the interesting museums that every traveller must take a trip to. ISKCON temple, Jhulta Minar, Kankaria Lake and Swaminarayan Akshardham Temple are some of the other iconic tourist attractions of Ahmedabad. Ahmedabad is famous for its textiles, 'bandhani' handloom technique and its lip-smacking street food. So on your Ahmedabad trip, don't forget to explore the markets and taste authentic local delicacies.
Owing to its commercial, tourist and political significance, Ahmedabad has a long list of premium, mid-budget and inexpensive hotels. Listed below are some of the popular 3-star hotels in Ahmedabad:
Pristine Residency
Situated at a stone throwing distance from SVP International airport, the
Pristine Residency hotel
offers a blend of western elegance and Indian hospitality. Offering a choice of tastefully designed rooms and suites, the hotel also includes a lavish banquet hall and conference room. The presence of a fine dining restaurant will ensure that you can enjoy authentic and delicious food.
Hotel Nami Residency
Idyllically located on the Ashram Road, Hotel Nami Residency is a
budget hotel
with premium accommodation, state-of-the-art facilities and congenial service. The hotel has a well-equipped conference room and banquet hall to arrange business or personal meetings. An in-house café and fitness centre ensures you a hassle-free and pleasant stay.
Regenta Central Antarim Hotel
A sought-after destination among discerning travellers, the property is located along CG Road, in vicinity of leading industrial area. Easily accessible from the tourist attractions and business districts, the hotel has a range of rooms and suites that are apt for all kinds of travellers. The hotel boasts of three dining outlets and a bakery. Hosting corporate events, meetings or social gatherings at Regenta Central is a stress-free task.
Hope the above information would be useful for you during your next trip to Ahmedabad!
*prices shown are per night per room & inclusive of taxes