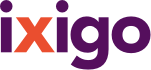 Account
My Trips
Customer Service
ixigo money
Alerts
Travellers
Logout
3 Star Hotels in Bhubaneshwar
( 112 hotels )
There are around 112, 3 Star Hotels in Bhubaneshwar, India , where traveller can enjoy a comfortable stay. 3 Star Hotels starting from ₹719 per night are available for stay in Bhubaneshwar. Compare 3 Star Bhubaneshwar hotels prices on ixigo and save upto 52% on your booking of 3 Star Bhubaneshwar hotels.
Read more
If ancient temples, caves and architecture is what fascinates you, Bhubaneshwar is the place to be!
Serving as a place for religious tourism, Bhubaneshwar is one of the first planned cities developed in modern India. A conglomeration of temples, tradition, art and heritage, Bhubaneshwar is not just the capital of the sublime state of Odisha but also acts as a gateway to its glorious history and culture. Being dotted with ancient temples and caves, displaying magnificent architecture and blending of diverse cultures through its fairs and festivals makes Bhubaneshwar a preferred destination among globe-trotters. Located on the coastal plains of Odisha to the south-west of River Mahanadi, Bhubaneshwar experiences tropical weather climate and hence is best suited for tourism from October to March.
Fondly known as the 'city of temples', Bhubaneswar's rich history and culture is best exemplified through its temples. The Lingaraja Temple is one of the most significant temples housing a giant Shiva Lingam. The Kalinga style architecture of the temple will enchant those interested in ancient structural designs. Located in close proximity to the temple lies the Bindu Sagar Lake, one of the most auspicious lakes in Odisha. The convoluted stone carvings of Muktesvara Deula Temple and Parasurameswara Temple makes them worth including in your travel itinerary. Another significant temple with architectural opulence is the Bhaskareshwar Temple. If you want to explore some tourist attractions in and around the city, you must visit Dhauli which is barely 8km from the city centre. Spread across the bank of river Daya, Dhauli is famous for the pristine white Buddhist Stupa which is considered as a symbol of peace and serenity. The twin caves of Udayagiri and Khandagiri is another popular tourist destination. Nature lovers can consider visiting Tikarpada Wildlife Sanctuary, Nandankanan Zoo and Hirakud Dam. If you have an inclination for local handicrafts and how artisans work, you must visit the Pipli village, a small yet vibrant village approximately 15 km south of Bhubaneswar, which is famous for its applique works on intricately stitched coloured canopies. If you are tired of sightseeing and keen to indulge in some retail therapy, take a stroll across Ekamra Haat, Janpath Street and Unit 1 Haat to pick some exquisite handicrafts and sarees at pocket-friendly prices.
Bhubaneshwar, being an important centre of commerce and tourism, is replete with hotel of myriad categories. While on your stay in the city, if you want a blend of comfort and budget, you may check the following list of 3 star hotels in Bhubaneshwar:
The Presidency
Strategically situated, The Presidency is one of the favoured accommodation options for budget travellers. The
hotel offers a range of spacious
, well-appointed rooms with all modern amenities. Guests can all enjoy scrumptious food at the in-house restaurant or relax their senses at the Ayurvedic spa within the hotel's premises. The hotel also includes a swimming pool, lounge, bar and banquet and conference facilities.
Hotel Grand Central
At a stone-throwing distance from the Bhubaneswar railway station,
Hotel Grand Central
offers an assortment of 31 well-furnished rooms under four categories. Owing to its central location the hotel is easily accessible from all parts of the city. A multi-cuisine restaurant and an exotic bar ensure that after a tiring day of sightseeing or shopping you can enjoy a relaxed and delicious meal with your family. Additionally, the hotel also has two conference halls for small, intimate meeting or large gatherings.
Empires Hotel
Situated in the business district of Bhubaneswar,
Empires Hotel
is an ideal pick for corporate and leisure travellers. While the chic business services and conferencing facilities entice a business guest, the plush interiors, restaurant and impeccable service invite the vacationers. The restaurant and swimming pool are features that add charm and ensure a memorable stay.
Hope you are sorted with all the information required for your trip to the capital of Odisha! Apart from the listed properties, the city has several other budget-friendly accommodation options that will ensure you a budgeted yet memorable trip.
*prices shown are per night per room & inclusive of taxes
-

-

-

-

-

-

-

-

-

-

-

-

-

-

-

100.8 km from city center

-

-

-

-

-

-

-

-

-

-

-

-

-

-

-

-

-

-

-

-

-

-

-

-

-

-

-

-

-

-

-

-

-

-

-

-

-

-

-

-

-

-

-

-

-

-

-

-

-

-

-

Hotel Pushpak

Buddha Nagar,bhubaneshwar, Kalpana Square,bhubaneshwar

3 km from city center

-

-

-

-

-

-

-

-

-