You've already uploaded some photos. Do you want to delete these photos?
Proceed
Anupriya Bedi
May 01 2014
30 trips you must take in your 30s
Debangana Sen
May 01 2014
7

people

found this answer useful

Useful ?

Yes
Before you go through our list of 30 trips you must take in your 30s, take advantage of the ixigo LTC discount. What's in store is a guaranteed cashback of up to INR 6100 on hotel and flight bookings. Make sure you make use of the discount and enjoy your trip to the fullest.


1. Revisit your childhood--stay in a treehouse at Thekkady. You will find a number of interesting treehouse options here.


Photo of Greenwoods Treehouse (from Official Website)



Photo of the Treehouse at Carmelia Haven (from Official Website)


2. Take a safari tour at the Indian Wildass Sanctuary in the Little Rann of Kutch, one of the few places in India where you can see flamingoes.



Photo of Flamingos at the sanctuary (by Ian N. White)


3. If you are interested in travelling a bit further, Kruger National Park in South Africa is an excellent option.



Photo of a Safari at the Kruger Park (from Official Website)


4. Explore the architectural splendour of Romania. From famous Gothic castle of the Dracula to the Neoclassical and Art Nouveau-styled buildings, Romania is an architecturally-rich destination.



Photo of Bran Castle 'Dracula's Castle' (by Dobre Cezar)


5. Go desert camping in Jaisalmer with bonfires, traditional dances and music.



Photo of Damodra desert camps (from Official Website)




Photo of the tent interiors (from Official Website)


6. Lose yourself in Paris



Photo of Pont des Arts in Paris (by Behn Lieu Song)


7. Explore England's countryside. Stonehenge, Bath, Cotswolds, Gloucestershire, Yorkshire and Cornwall--there is a lot in store.



Photo of a typical English countryside (by alh1)


8. Visit the Valley of the Giants in Western Australia. The tree top walk is a must do here.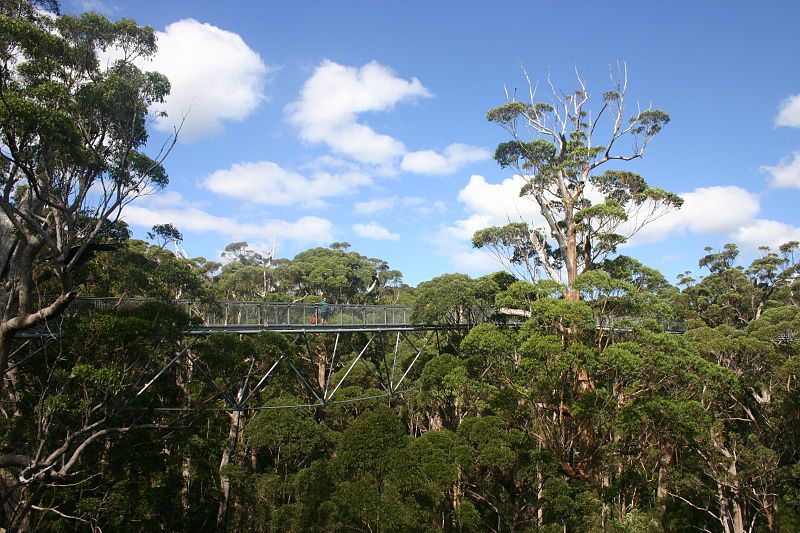 Photo of the Tree Top Walk at the Valley of the Giants (by Tirin)


9. Try volunteer vacationing in India. Learn the art of survival in the desert at the Arna-Jharna desert museum in Jodhpur.



Photo of Arna Jharna museum in Jodhpur (from Official Website)


10. Try your hand at organic sustainable farming at the Himalayan Farm Project in Uttarakhand



Photo of an ongoing conservation project at the farm (from Official Website)


11. Dive into the fusion of cultures in Istanbul where the east meets west.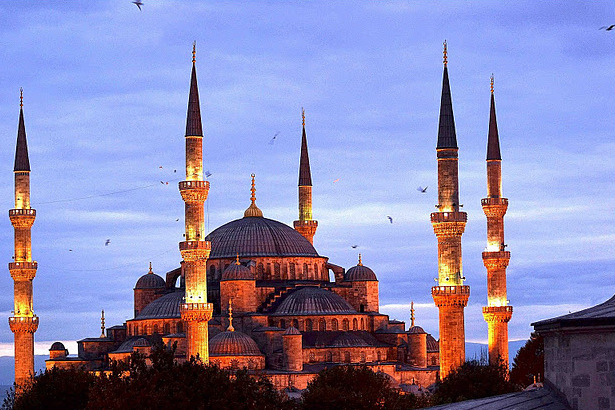 Photo of the Blue Mosque (by Shayantani Sarkar)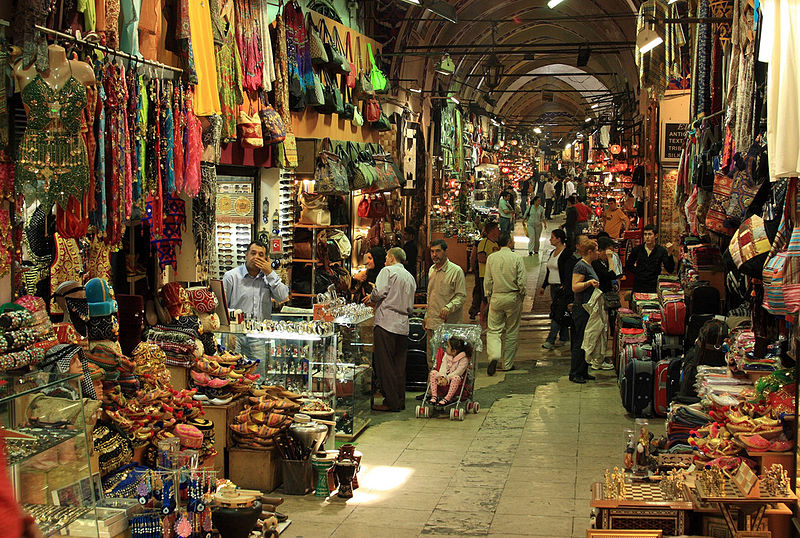 Photo of Instanbul's Grand Bazaar (by Dmgultekin)


12. Take a wine tasting tour at Nashik. You can opt for vineyard stays.


Photo of Chateau Indage Vineyard in Nashik (by Ipshita Bhattacharya)


13. Refresh your senses at the spice plantation tours in Colombo



Photo of ripened chillies at a spice plantation (by PublicDomainPictures)


14. Rent a cabin at Yosemite National Park in California.



Photo of Yosemite National Park (by chensiyuan)



Photo of a cabin at Yosemite (by Rennett Stowe)


15. Escape to paradise--take a break in Lakshadweep. Wait! hope you have checked the ixigo LTC discount? If not, then make sure you do before you head to this paradise.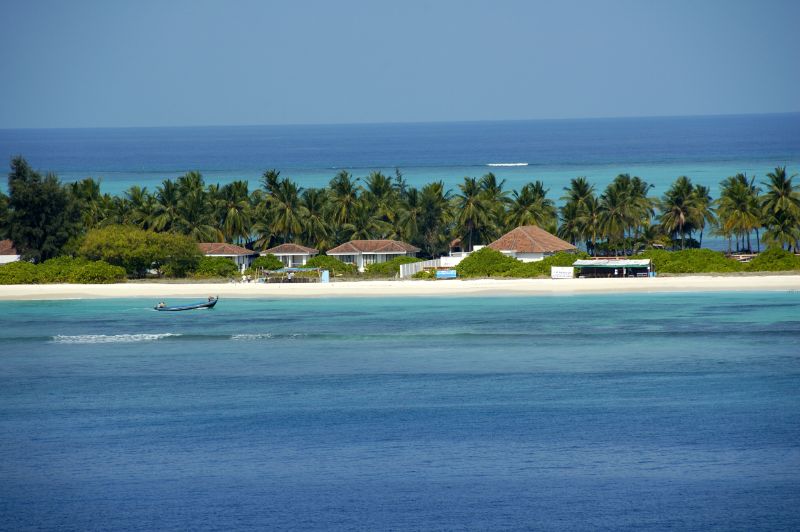 Photo of beach resorts lining Lakshadweep's shore (by Ekabhishek)


16. Your kids will love a ranch stay at the Rocking Horse Ranch in New York, making it one of the 30 places you must see in your thirties.
Photos of a family enjoying a Rocking Horse Ranch in Manhattan


17. Enjoy a home stay at Bhuj.You can learn how to cook local dishes and a thing or two about the local culture.


Photo of Devpur Homestay in Bhuj (from Official Facebook Page)


18. Indulge yourself in a shopping spree in Kuala Lumpur.



Photo of shopping in Kuala Lumpur (by Khalzuri)


19. A spa retreat at Ananda Spa, Rishikesh, is just the thing you need to calm your senses.



Photo of a therapy in progress at Ananda Spa (from Official Website)


20. Panchakarma Centre in Kerala offers traditional Ayurvedic treatments to soothe the mind and body.

Photo of Panchakarma Shirodhara therapy (from jiva.com)


21. Take a heritage tour aboard the luxurious Royal Rajasthan on Wheels through the landscape of Rajasthan.



Photo of the luxurious indoors in the Royal Rajasthan on Wheels (by Train Chartering & Private Rail Cars)


22. Deccan Odyssey, further south, is a great way to explore the Konkan route in India.



Photo of the service and the interiors of Deccan Odyssey (by Train Chartering & Private Rail Cars)

23. Explore unique natural formations.The Ice Caves in Austria will both stun and allure.

Photo of Ice Caves in Austria (by Wildfeuer)


24. Take a cruise in Alaska, and explore its rugged beauty.


Photo of a cruise ship in Juneau, Alaska (by Lordkinbote)


25. If you are planning to get hitched, you should plan a unique underwater wedding in Krabi.


Photo of an underwater wedding (from Trang Underwater Wedding Ceremony Facebook Page)


26. Go bungee jumping in New Zealand before your bones become creaky.

Photo of bungee jumping in New Zealand (by Will Ellis)


27. Of castles, highlands and a world of fantasy--walk through the cobbled pathways in Ireland.

Photo of a typical castle in Ireland (by jmenard48)


28. Make friends with iguanas, ancient turtles and penguins at the Galapagos Islands, Ecuador.


Photo of a marine iguana by the beach (by blinking idiot)


29. The Zanskar Chadar Trail in Leh, is a weeklong exhilarating trek over a frozen river.



Photo of the Zanskar Chadar Trail (by hamon jp)


30. Take a cruise to the British Virgin Islands and go snorkeling in the coral reefs.


Photo of a cruise afloat on Road Harbour (by bvi4092)

So, that's quite a lot of options for all you 30 somethings out there! Do take the ixigo LTC discount and explore these 30 trips you must take in your thirties. Feel free like, share and comment below.
Help us rate places you know

Food & Places To Visit