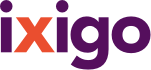 Account
My Trips
Customer Service
ixigo money
Alerts
Travellers
Logout
4 Star Hotels in Patna
( 9 hotels )
There are around 9, 4 Star Hotels in Patna, India , where traveller can enjoy a comfortable stay. 4 Star Hotels starting from ₹746 per night are available for stay in Patna. Compare 4 Star Patna hotels prices on ixigo and save upto 59% on your booking of 4 Star Patna hotels.
Read more
Visit Patna to Learn about its Magnificent Past
Nestled on the southern banks of the Ganges, Patna, the current capital of Bihar speaks of a glorious past and is proof of a booming future. Featuring the confluence of three other sacred rivers Son, Punpun and Gandak along with Ganga, Patna is the land where greatest emperors ruled and saints chose to preach. During the early 5th century BC, Pataliputra (Patna) became the capital of Magadha dynasty. For over a millennium Patna was one of the most potent cities of India as emperors like Ajatashatru, Ashoka and Chandragupta Maurya who made it the epicentre of their empires.
Apart from being a fast growing metropolis, Patna has an attractive list of tourist attractions, which speak volumes about the rich heritage of the city, which travellers must explore. The Buddha Smriti Park, a 9-hectare park comprising of a colossal sandblasted charcoal stupa, a modern Buddhist museum, library and meditation centre, is a perfect place for those seeking some serenity within the bustling city. For the history connoisseurs, a visit to the Patna Museum and Bihar Museum is a must as they display awe-inspiring collection of stone sculptures from Mauryan era. With miniature marble domes and intricate latticework, Har Mandir Takht marks the birth place of Guru Gobind Singh and is a place of great significance to people of Sikh community. While shopping in the city don't forget to pick Madhubani artwork as souvenirs and sample litti-chokha and pedas of Patna.
Apart from being the capital of Bihar, Patna is also a fast developing metropolis and hence sees a rush of travellers of all categories. Listed below are some of the best 4-star hotels in Patna that you could consider while selecting your accommodation:
Hotel The Panache
An ultimate destination for discerning business and leisure travellers in the capital of Bihar,
The Panache
features rooms and suites under different categories and budget. With a beautiful view of the Gandhi Maidan the hotel lies in proximity to the railway station and important business hubs. A specialty restaurant serving Pan-Asian cuisines and a chic café are the major attractions of the hotel. The hotel also includes multifunctional meeting rooms that can take care of all your business requirements.
Lemon Tree Premier
An upscale hotel in the heart of Patna, Lemon Tree Premier lies in proximity to business hubs and tourist attractions of the city. The well-equipped and luxuriously designed rooms and suites are ideal for discerning travellers. For recreation, the hotel includes a rejuvenating spa and salon, a fully-equipped gymnasium and a rooftop swimming pool. An in-house multi-cuisine restaurant and coffee shop will take care of all your untimely hunger pangs. The hotel also offers extensive banquet space including large conference rooms, board room, business centre and a rooftop outdoor terrace to add that extra zing to your corporate events, weddings and social gatherings.
Patliputra Exotica
In the heart of shopping hub,
Patliputra Exotica
offers upscale lodging to business travellers and leisure vacationers alike. Lying in close proximity to the railway station, guests can also easily access the significant tourist attractions of the city. Elegantly designed rooms and suites of the hotel are equipped with modern features to cater the taste of contemporary travellers. With two elaborate in-house restaurants the guests don't need to hunt for food anywhere outside. In addition, banquet facilities and business services ensure that Patliputra Exotica serves as an ideal venue for all business and social events.
If you desire to feel the pulse of a crowded, effervescent city that speaks of a glorious past, then Patna is surely the place to be!
*prices shown are per night per room & inclusive of taxes