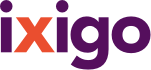 Account
My Trips
Customer Service
ixigo money
Alerts
Travellers
Logout
4 Star Hotels in Prayagraj
( 2 hotels )
There are around 2, 4 Star Hotels in Prayagraj, India , where traveller can enjoy a comfortable stay. 4 Star Hotels starting from ₹670 per night are available for stay in Prayagraj. Compare 4 Star Prayagraj hotels prices on ixigo and save upto 55% on your booking of 4 Star Prayagraj hotels.
Read more
Read on to know why Prayagraj is Popular among all Category of Travellers
Situated at the confluence of Ganga, Yamuna and the mythical Saraswati, Prayagraj is believed to be the second oldest city in India with its reference in Vedic scriptures. Officially known as Prayagraj, the city is reminiscent of all that is sacred and spiritual. Oozing of history and heritage, Prayagraj is also the venue for the Maha Kumbh Mela that marks the largest gathering of Hindu devotees in India. Being the hometown of the Nehru clan, Prayagraj also played an important role in the freedom struggle of India.
For all its importance in Indian mythology, history and modern politics, Prayagraj is dotted with several places of tourist interest. Ideal for family vacationers, pilgrims, photographers and philosophy connoisseurs, Prayagraj also hosts a lot of foreign tourists. Home to the Triveni Sangam, where the three rivers meet, it is one of the most frequented sites in Prayagraj. An element of surprise in the sacred city of Prayagraj is the Khusro Bagh, which houses the tombs of Khusro Mirza, and is a reflection of the intricate stone carvings. The Prayagraj Fort is another monument of historical significance that was built during the reign of Akbar. Recognized as a heritage site by UNESCO, the fort displays the excellent curation and craftsmanship of Mughal era. Other popular sights of tourist attractions include All Saints Cathedral, Anand Bhavan, Jawahar Planetarium and Chandra Shekhar Azad Park.
Owing to its status of a sacred and politically significant city, Prayagraj or Prayagraj is densely populated with hotels and guest houses of all categories. For discerning travellers looking for a suave accommodation facility, the following list of 4-star hotels in Prayagraj could be useful:
Hotel Kanha Shyam
Located at the heart of Prayagraj, Hotel Kanha Shyam is a luxury property offering a comfortable and elegant stay at the sacred city. The hotel offers a choice of well-equipped accommodations that are tastefully designed to provide all modern convenience and comfort. To enjoy sumptuous meals you may walk into the Indian specialty restaurant. In addition, there is also a coffee shop offering multiple cuisines and a well-stocked bar. Offering state-of-the-art facilities, the hotel serves as the ideal place to host meetings, conference or any other social events.
Grand Continental
Situated in close proximity to the railway station, Grand Continental is one of the best
luxury hotels
in the city. Offering a perfect blend of impeccable hospitality and contemporary services, the hotel has a range of accommodations that are designed keeping in mind the taste of discerning guests. Apart from modern in-room facilities, guests can also have a relaxing time at the swimming pool or rejuvenate at the in-house spa. The all-day multi-cuisine restaurant serves luscious cuisines to tickle your taste buds. A spacious bar serving classy cocktails and playing live Ghazals is an ideal place to relax after a long day of sightseeing.
The Legend Hotel
A preferred destination for business and leisure travellers alike,
The Legend Hotel
stands in a centrally located region tucked amidst lush greenery. The Legend offers a range of guest facilities, warm and personalized service and well-appointed rooms for accommodation. The hotel also houses a multi-cuisine restaurant that serves hand-picked delicacies from across the globe. A cosy café is where you can enjoy a variety of coffee and confectionaries to satiate your taste buds. The hotel is also a sought-after destination to host all kinds of business and social gatherings.
*prices shown are per night per room & inclusive of taxes