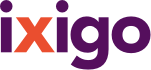 Account
My Trips
Customer Service
ixigo money
Alerts
Travellers
Logout
4 Star Hotels in Rishikesh
( 25 hotels )
There are around 25, 4 Star Hotels in Rishikesh, India , where traveller can enjoy a comfortable stay. 4 Star Hotels starting from ₹743 per night are available for stay in Rishikesh. Compare 4 Star Rishikesh hotels prices on ixigo and save upto 39% on your booking of 4 Star Rishikesh hotels.
Read more
From a Spiritual Land to an Adventure Capital - Visit Rishikesh to Experience a holistic sojourn
Perched at the foothills of the Himalayas of the Garhwal region, the pristine valley of Rishikesh marks the confluence of the Chandrabhaga and Ganga. Literally translated as the 'Place of Sages', the spiritual town of Rishikesh is not only popular amongst spiritual seekers and meditation practitioners but is also gaining popularity as the 'Adventure Capital of India'. Majorly known as a quaint religious town, Rishikesh catapulted to western fame when the famous group of Beatles dropped by to visit Maharishi Mahesh Yogi's Ashram in Rishikesh. Featuring small ashrams, ancient temples and the Ganga flowing across the town, Rishikesh has also become a popular spot for adventure treks and white-water rafting among adrenaline junkies.
Rishikesh is increasingly becoming a favourite destination among all kinds of travellers. If you are visiting Rishikesh as a spiritual and meditating hub, your ideal itinerary must include places like Bharat Mandir, Neelkantha Mahadeva Temple, Tera Manzil Temple and Raghunath Temple among others. The evening Arati at Triveni Ghat is a sight to behold – the chants, the sound of drums and bells, bhajans and the huge oil lamps render an electrifying and hypnotising feel at the same time. Another important tourist attraction, the Lakshman Jhula, is a suspension bridge that not only bears mythological connotation but is also a centre around which grand temples and markets have sprung up. Several renowned ashrams such as Parmath Niketan and Swarg Ashram are popular among travellers inclined to learn meditation and yoga. Nature lovers must also include Rajaji National Park in their itinerary. Adventure freaks must visit places like Shivpuri or Kaudiyala to explore myriad adventure activities ranging from river rafting to bungee jumping, rock climbing, cliff jumping kayaking and several more.
If you think Rishikesh is all about adventure sports, yoga and backpacking, the spiritual town will surprise you with its luxury hotels and resorts. Here is a list of few of the 4 star hotels in Rishikesh.
Ganga Kinare by Holywater Hotels
Nestled on the banks of the holy river Ganges,
Ganga Kinare by Holywater hotel
overlooks Rajaji National Park and is set to offer divine serenity and luxurious stay. The hotel flaunts a waterside esplanade for guests to enjoy a relaxed stroll along the river. Overlooking the riverfront, the hotel's rooms and suites are impeccably designed to perfection for a soothing stay. The culinary experience at the hotel includes a riverside multi-cuisine lounge and an alfresco river-view terrace. An epitome of tranquillity, the resort includes additional facilities like meditation hall, private ghat for bathing, open air Jacuzzi and a revitalizing spa. If you want to explore adventures like trekking, camping and white-water rafting, that Rishikesh is famous for, the hotel happily makes arrangements for the same.
Dewa Retreat
Conveniently located at a walk away from the major tourist attractions of Rishikesh,
Dewa Retreat
is a boutique hotel ensuring a tranquil and cosy stay. The spacious and tastefully designed rooms offer panoramic view and modern facilities to offer you an ideal retreat. The hotel houses a multi-cuisine restaurant and a café with an organic kitchen that plates delicious cuisines. For business guests, a meeting room and outdoor lounge could be a perfect spot to engage in some official talks. To relax wearied senses you must treat your body, mind and soul at the in-house Ayurvedic and holistic wellness spa.
EllBee Ganga View
A walk away from the famous Triveni Ghat,
EllBee Ganga
is one of the premium hotels in Rishikesh. Overlooking the Ganges, the luxurious rooms and suites of the hotel exudes an ideal blend of luxury and serenity. The open rooftop restaurant provides you with a perfect setting for a cosy meal. Enjoy Yoga lessons at the hotel for a holistic experience. The hotel also boasts of unmatched facilities and service for all your business meetings and social events.
Experience yogic salvation and adventure sports in the divine valley of Rishikesh!
*prices shown are per night per room & inclusive of taxes