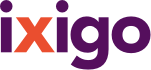 Account
My Trips
Customer Service
ixigo money
Alerts
Travellers
Logout
4 Star Hotels in Shirdi
( 9 hotels )
There are around 9, 4 Star Hotels in Shirdi, India , where traveller can enjoy a comfortable stay. 4 Star Hotels starting from ₹655 per night are available for stay in Shirdi. Compare 4 Star Shirdi hotels prices on ixigo and save upto 25% on your booking of 4 Star Shirdi hotels.
Read more
Experience Spirituality in the Sanctified Land of Shirdi
Legendary for being the abode of the great saint Sai Baba, Shirdi is one of the significant religious destinations of India. Located approximately 240 km from Mumbai, the best time to visit Shirdi is from October to March. Shirdi lies in the Ahmednagar district of Maharashtra and is replete with religious spots and activities which attract thousands of pilgrims from across the nation. This small town is filled with spiritual grandeur and piousness.
Though the main attraction of Shirdi is the Sai Baba Sansthan Temple, there are various other religious spots where pilgrims flock to seek blessings. A must-visit place for all devotees of Sai Baba, the Shirdi Sansthan Temple complex is spread over an area of 200 square meters and an average of 25000 pilgrims visit this place every day. The temple is equipped with features like darshan lanes, railway reservation counter, canteen, Prasad counter book stalls and accommodation facilities. Other places of interest include Khandoba, Gurusthan, Samadhi Mandir and Dwarkamai. Maruti Temple and Shani Temple constructed under the supervision of Sa Baba are other places where pilgrims visit to experience divine sanctity. Shirdi remains well-connected by rail and road from all major cities. The nearest airport to Shirdi is at Aurangabad. Being a temple city and a significant religious centre, the food served is primarily vegetarian.
If you are planning to visit Shirdi with your family, find a list of hand-picked 4-star hotels in Shirdi that offer immaculate service and premium accommodation.
Keys Prima Hotels Temple Tree
Situated near the Dwarkamai Temple, the
Hotel offers a range of modern rooms
that are furnished with contemporary amenities. Guests can enjoy a complimentary buffet breakfast suffered in the vegetarian café. Additional entertainment amenities include a kid's play area, gym, outdoor swimming pool and billiards table.
Lords Inn
Set in the pilgrimage city of Shirdi, the hotel lies in proximity to the Wet N Joy waterpark. The hotel has an eclectic collection of accommodations that are well-furnished and fitted with modern amenities. An in-house restaurant serving international cuisines, banquet hall, lobby area and business centre are other facilities that guests can enjoy during their stay.
Hotel JC Castle
In proximity to Dwarkamai Mandir, the
Hotel JC Castle
has a choice of straightforward rooms and suites that are designed to suit the taste of contemporary travellers. The hotel houses a swimming pool, conference space and banquet area. An in-house restaurant serving multitude of cuisines is ideal for hosting family gatherings.
During festivals and special occasions, this religious town witnesses a host of pilgrims and so it is advisable to do prior hotel bookings during that time. While booking you may check availability in the above listed hotels to ensure a comfortable stay.
Take your pick from these Shirdi 4 star hotels and be assured of a lovely experience at this holy city.
*prices shown are per night per room & inclusive of taxes