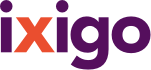 Account
My Trips
Customer Service
ixigo money
Alerts
Travellers
Logout
5 Star Hotels in Bhopal
( 4 hotels )
There are around 4, 5 Star Hotels in Bhopal, India , where traveller can enjoy a comfortable stay. 5 Star Hotels starting from ₹629 per night are available for stay in Bhopal. Compare 5 Star Bhopal hotels prices on ixigo and save upto 38% on your booking of 5 Star Bhopal hotels.
Read more
Bhopal – A City of Contrasts in the Heart of India
Lakes, caves, mosques, stupas and much more – Bhopal offers an intriguing mix of tourist attractions that are ideal for those who seek solace in exploring and wandering. Split by a pair of lakes, Bhopal binds two cities within it that display strikingly contrast cityscape. Towards the north lies the old city with fascinating mosques, exotic havelis, crowded bazaars and serpentine alleys. The southern part of the city, contrarily, has upmarket shopping hubs, wide roads, plush hotels and modern buildings.
Known as the City of Lakes, Bhopal has several natural and artificial water bodies. The Bhojtal or Bada Talab is recorded as the largest man-made lake in India. A boat-ride in Bhojtal is one of the most invigorating experience that family vacationers must not miss. Constructed with red stone, the Taj-ul-Masjid, one of the largest mosques in India, charms its visitors with its magnificent architecture. Embodying the spirit of peace and harmony, the Sanchi Stupa is one of the greatest tourist attractions of Bhopal. Rock shelters, cave paintings and picturesque view – Bhimbetka caves is another place worth adding to your travel itinerary. If you are done with sightseeing, sampling on Mughlai food at some of the finest restaurants of the town is the next best thing you should experience.
Bhopal is a shopper's delight and the main shopping area is Chowk, the heart of the city, which is lined with several shops that offer an array of goodies. The city will never disappoint a foodie and you will love to indulge in the local specialities when here. Do visit the famous Chatori Gully for some yummy street food and there are some fine dining restaurants as well. Some famous ones are the in-house restaurant at Noor-us-Sabah Palace, Under the Mango Tree, La Kuchina and Shahnama among others.
Talking about luxury hotels in Bhopal, the city has some really good options for luxury lovers. Come, take a look!
Jehan Numa Palace Hotel
Subtly blending princely Indian culture, colonial charm and contemporary trendiness,
Jehan Numa Palace Hotel
is one of the best luxury hotels in Bhopal. The hotel is known for its heritage architecture, premium amenities and impeccable client service. Along with an array of exquisite dining options, the hotel is also a perfect venue for hosting private parties or corporate events. With so much on its platter, no wonder Jehan Numa Palace Hotel is a huge favourite among the guests.
Courtyard by Marriott
Offering a blend of comfort and functionality,
Courtyard by Marriott is an ultimate place
for a luxurious stay in the city of Bhopal. Equally enriching for business travellers as well as leisure trippers, the hotel ensures a comfortable stay at its well-appointed rooms and suites. In addition to a fine dining restaurant, lounge and café, the hotel also accommodates a well-equipped fitness centre and impeccable event space.
These above properties are among the
best luxury hotels
and a stay at anyone of them is going to be a memorable affair!
*prices shown are per night per room & inclusive of taxes