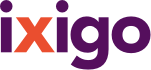 Account
My Trips
Customer Service
ixigo money
Alerts
Travellers
Logout
5 Star Hotels in Tiruchirapalli
( 1 hotel )
There are around 1, 5 Star Hotels in Tiruchirapalli, India , where traveller can enjoy a comfortable stay. 5 Star Hotels starting from ₹724 per night are available for stay in Tiruchirapalli. Compare 5 Star Tiruchirapalli hotels prices on ixigo and save upto 44% on your booking of 5 Star Tiruchirapalli hotels.
Read more
Tiruchirapalli – A City Steeped in Ancient History
Situated roughly at the geographic centre of Tamil Nadu, Tiruchirapalli or Trichy is one of the oldest inhabited cities of southern India. Nestled on the banks of River Cauvery, Trichy is marked as the fourth largest city of the state. Over the last few years, Tiruchirapalli has also witnessed a transformation as a major educational hub with premier institutions like IIM and NIT being established. With illustrious temples, renowned monuments, busy bazaars and leading technology institutes, Trichy exudes an amalgamation of the best of modern and ancient worlds.
Replete with historical and religious nuances, Trichy is one of the preferred destination for travellers visiting South India. The spectacular Rock Fort Temple, marked as a landmark, is perched on a massive rocky outcrop at an altitude of 83m. The Thayumanaswamy Temple, dedicated to Lord Shiva, is placed halfway to the top. The Srirangam Temple is another celebrated shrine and one of the largest temple complexes of India. Built on an island in the middle of Cauvery, the temple is connected to the mainland by a bridge. The Art Museum at Srirangam Temple, with its valuable collection of weaponry, tusks of elephants and bronze and ivory figurines, would be an enriching experience for history connoisseurs.
Although not a typical shopper's paradise, Trichy will not disappoint those interested in traditional Indian apparels and handicraft products. Big Bazaar Street, having an array of shops selling jewellery, clothes and handcrafted artefacts, is one of the popular shopping hubs. Trichy is a great place for food buffs with some of the best restaurants. DiMora, Vasanta Bhavan, Madras Restaurant and Golden Palm are some of the recommended options for those who love to indulge in good food!
There are not many luxury hotels in Tiruchirapalli except Breeze Residency and Hotel Femina. It is recommended to have prior bookings if you want to stay at these plush properties as most of them remain packed with tourists all year long.
Hotel Femina
One of the most famous Tiruchirapalli luxury hotels, Hotel Femina offers a pleasant stay amidst modern amenities and comforts. The hotel has nice, well-maintained rooms, in-house dining options, a central location and other facilities including valet parking and laundry service. You can enjoy the local cuisines at the restaurant and do try their specialities for a complete dining experience. The location of the hotel is one of its biggest USPs as you can reach any part of the town in less than half an hour from the hotel.
Breeze Residency
The upscale property is a favourite among the tourists who are ready to shell out extra for a comfortable stay. The
hotel has inviting rooms
, great location, impressive client service and a host of other facilities for the guests. Breeze Residency is one of the oldest hotels in Trichy and you are surely going to love your experience here.
So, what are you waiting for? Take your pick from these luxury hotels and get ready for a wonderful vacation time!
*prices shown are per night per room & inclusive of taxes