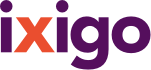 more
Account
Bookings
ixigo money
Alerts
Travellers
Logout
AstreVue Resort , Lansdowne
4.5/5 - Excellent
(57 reviews)









AstreVue Resort Review and Rating
#3 of 29 B&Bs / Inns in Lansdowne (57 reviews)
powered by
WRITE A REVIEW
Disappointed with service
by dishachatterjee on 12 Nov 2018 (Friends Traveller)
The location of the property is fantastic. However, you are let down by bad service. Rooms don't have basic amenities such as soap and toilet paper till you ask for them. The staff runs around like headless chickens and one hears different excuses from staff members for non delivery on traveller requests. The property is not managed well and there is lots of scope for improvement. I would not travel to the property again.
Stay only if clean rooms are your ONLY desire!
by Suri_Chatt on 12 Nov 2018
Pictures can be misleading. And this was yet another proof. Don't fall for the beautiful pictures that have been posted by the property. Below is my experience based on a 2N/3D stay at Astre Vue with friends in the cold months of November in northern India - PROS - Only one. Clean rooms and washrooms but with missing amenities (mentioned further-on) CONS - (1) No ID check was done. It seems if one knows a booking name, one could refer it and get a room. Makes it really unsafe for groups and f...
Read More
Just okay
by PunkReview on 20 Oct 2018 (Family Traveller)
Nice location. Property needs care.... especially housekeeping. The Manager needs to be polite. He does not seem to be from the hospitality industry. Food is good. Sunrise and the scenic view generally speaking was awesome.
Blissful small resort
by kamkk on 06 Oct 2018 (Family Traveller)
A suddenly planned family visit on a long weekend turned out to be a blessing in disguise .As landsdowne was full chose this small cosy resort on hilltop .Heaven like just 6 hrs from delhi.Loved the place .Route and road good except faced some diversion on upper Ganga canal road..followed GPS ..reached Bang on ..must use GPS while traveling..Be prepared for UP traffic on road. Small cosy resort helpful staff very peaceful no traffic around ..can listen to 'Zhingurs' even in day time. Best part ...
Read More
Excellent
by Getaway821729 on 02 Oct 2018 (Couple Traveller)
Best view,best customer service,excellent food and moreover very homely feel with nice landscape around.Its a very safe place and the staff is very humble.staff is so cooperative that it really gives one a amazing feel good factor.In short it's very welcoming.The clouds are on top of your head in the evening time.Traveling so much in life but can definitely recommend this place to other ppl who have explored it yet
READ ALL REVIEWS
AstreVue Resort Address
Address
Gumkhal
Lansdowne, undefined, india
About AstreVue Resort
CHECK IN 10:00 AM
CHECK OUT 12:00 PM