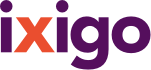 more
Account
Bookings
ixigo money
Alerts
Travellers
Logout
Hotels

››

Athirapilly River Resort
Athirapilly River Resort , Athirappally
|
5/5 - Excellent
(20 reviews)












+ 6 more
Athirapilly River Resort Review and Rating
#2 of 6 B&Bs / Inns in Athirappilly (20 reviews)
powered by
WRITE A REVIEW
Fantastic place to stay in Nature
by Vinod P on 24 Jun 2018 (Family Traveller)
A Fine place to stay and enjoy the climate and beauty of Athirappilly and feel the natural breeze. The resort has family friendly access to the downstream of the famous Athirappilly waterfalls. The breakfast at balcony with the panoramic view of the downstream locked by foggy hills was the highlight of the stay. It is highly rejuvenating to have a dip in the stream along with kids.The custom made meals on personal preferences was a cherry on the top. Karimeen dishes is a must-try for any sea foo...
Read More
Calm and quiet lovely place to relax
by Sumi Biju P on 04 Jun 2018 (Family Traveller)
Great place to an ideal getaway with family who seek a break from urban chaos. I enjoyed the peace and quiet I needed, offered in all the facilities, good environment, very clean and well maintained rooms.
LUXURY UNDEFINED
by JOSEPHSUNNY P on 04 Jun 2018 (Friends Traveller)
A great place to hang out with friends and families.I stayed there for almost 3 days and I must say,it was one of the most memorable experiences of my life.The hospitality,the food,the room,the view.....Luxury Resort. Services are world class.The view from the balcony was mindblowing.Therooms are of luxury types. Once you visit to Athirapally, you must check in here.Excellent place to relax and recharge.It is an awe-inspiring property with an exquisite location .Pls keep the standards, I will c...
Read More
Great Resort to unwind with friends & family
by Anija P on 27 May 2018 (Family Traveller)
It's a very good place for nature loving people, with all rooms facing the river. The early morning view from balcony and from river is breath taking. The rooms are very spacious,with sofa, beds, air-conditioning, excellent ambience. Room service and food are good. Direct entry to the river is possible, with an option for swimming and campfire. Economical rooms
Awesome Resort for family experience : Worth every penny spend !!
by Karthik K on 27 May 2018 (Family Traveller)
Pros ----- - As name suggests its an awesome resort with easy river access. Excellent get-away for a quiet weekend from all the chaos. - Breathtaking view of the river surrounding nature from the rooms. Balcony is big enough for a group of 2-3 with excellent view of the river. - Me & family had visited during the month of May and still enough water from the upstream dam to have good water flow for a dip in the water. Lots of access points to the river for kids also which made our trip full of f...
Read More
READ ALL REVIEWS
Athirapilly River Resort Address
Address
Viripaara Road
Athirappally, undefined, india
About Athirapilly River Resort
CHECK IN 12:00 PM
CHECK OUT 12:30 PM