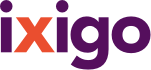 more
Account
My Trips
Customer Service
ixigo money
Alerts
Travellers
Logout

Room Type
Provider
Banshori Review and Rating
#23 of 28 B&Bs / Inns in Santiniketan (15 reviews)
powered by
WRITE A REVIEW
Great Stay
by Samipendra on 13 Feb 2019 (Family Traveller)
Our stay at Banshori was excellent. The rooms were clean and the staff was well behaved. Of late several alternatives to hotels have come up in Santiniketan and Banshori is certainly one of the best, not in terms of the luxury but in terms of the feel. Located at the heart of Ratanpally, Banshori offers easy access to the central places one usually visits at Santiniketan. Yet, here one would get different co-travellers compared to those who prefer Bhuvandanga hotels. And, the food is really exce...
Read More
Banshori, a marvelous experience
by Rudranjan_1 on 27 Nov 2018 (Family Traveller)
This isn't my first time in Bolpur, Ive been to the place thrice before the present visit. Banshori is a magnificent discovery which I made this time. The hotel situated in Ratanpalli offers one of the best services a boarder can get. The staff is extremely friendly and especially the food, which will remind you of the colors of the simplicity of rural Bengal. The property belonged to the Tagores, which has now been modified to as a hotel. The balcony space and the beautiful sitting area of the...
Read More
Wonderful Experience
by 256arijitb on 11 Nov 2018 (Family Traveller)
Banshori Guesthouse is in Ratanpally just opposite of "Kanu Tea Shop" and very near to the Shantiniketan Campus. We stayed at Room number 4 and it was wonderful experience. I dont know why some people had given poor feedback here. Hospitality is very very good. All the staffs are very responsive.
Banshori - A Heritage Property
by SoumyadeepPatra on 03 May 2018 (Family Traveller)
Banshori initially housed of Tagore Family members and hence is a heritage building in itself which is said to be one of the best residential places in Santi Niketan. We were staying during Poush Mela last year December. Banshori is positioned at Ratan Pally which closed to Visva Bharati Campus – just few minutes walking. The place is quite silence and easy accessible from different places in Santi Niketan. As I mentioned early, this was housed of Tagore Family, you will definitely feel like you...
Read More
Some points to note!
by amitava g on 01 Apr 2018 (Family Traveller)
Stayed there recently (from 28th March 2018 to 1st March 2018. I can say that the service is OK if not excellent. Booked a AC Deluxe room (as they say) with TV (didn't work for a single day!) Toilet without any exhaust causes inconvenience. Not very professional management at all, despite booking online someone came to ask whether I have made any advance payment for my booking or not!! In these digital technology day they do not have a computer to have instant confirmation of their online booki...
Read More
READ ALL REVIEWS
Banshori Address
Address
Ratanpally, Shantiniketan
About Banshori
CHECK IN 2:00 PM
CHECK OUT 12:00 PM