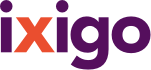 more
Account
My Trips
Customer Service
ixigo money
Alerts
Travellers
Logout









Room Type
Provider
Banyan By The Ganges Review and Rating
#7 of 85 hotels in Rishikesh (72 reviews)
powered by
WRITE A REVIEW
Bliss by the Ganges
by meetukapur on 08 Jan 2019 (Friends Traveller)
We welcomed 2019 with sunshine, fresh air, peaceful mind and a blissful heart at Banyan by the Ganges. It was our third trip here...a destination tried in every season... and that speaks for itself to be our favorite places to be. The eight hours drive ( when not rushed ) from Delhi to Vyasghat is smooth and comfortable...best route to take is through Khatauli, Bijnor, Najibabad, Kotdwar, Satpuli to our destination. Last two hours of hill drive is most beautiful. It feels really nice when calle...
Read More
Journey to understand my own world
by dustydad on 08 Jan 2019 (Family Traveller)
A cold breeze. A hurrying butterfly. A stale morning dew. Hovering monsoon clouds. An insolent raging river. Careless steamy mountains. A hopeful peacock call. A warm, rustic smile and a hearty meal. There is something utterly stimulating to living out in a place where you have absolutely no control. No cell phone reception of any G's. No internet. No cable. And yet, you stop complaining. Why? I believe it's, because there are things in life that you cannot explain rationally. The days follow wi...
Read More
An Adventure Camp - Not a resort
by Ayush69 on 05 Jan 2019 (Couple Traveller)
Overall a Pleasant and a Nice Stay. Some tips and highlights : 1. They are all camps with a bed and an attached bath. Nicely done up beds and large bathrooms. 2. No mobile and data network. No WiFi 3. If u r a foodie, then you might be disappointed as the food spread is very limited (just like adventure camps). No choice of breads. Simple but well cooked food. Staff is very courteous. 4. Carry your own alcohol, if u like to drink. 5. You get to spend quality time with family (a positive f...
Read More
Excellent Property, wonderful staff...
by Vikrant1980 on 02 Jan 2019 (Family Traveller)
Stayed at banyan for 3 nights during December 2018. It was a wonderful experience (overall) with highlights being the location (next to river Ganga, at the U-turn) and helpful staff (and good food). Village walks were good and my son spent a good amount of time around the river side... All in all, wonderful place with all modern amenities (big clean bathrooms, hot water, room heater etc)...
Quite place
by MeenuKolkata on 12 Dec 2018 (Couple Traveller)
It is about 17 km from Devprayag in an isolated location. The 17 km stretch is almost deserted and mobile except bsnl no other network is available on last 5 km. We were in constant touch with hotel to reach there but got lost in last stretch. However hotel people were waiting for us on road otherwise we would have missed the place
READ ALL REVIEWS
Banyan By The Ganges Address
Address
VYASGHAT, Uttarakhand, Devprayag-Satpuli Road, Rishikesh, Devprayag
About Banyan By The Ganges
CHECK IN 1:00 PM
CHECK OUT 11:00 AM