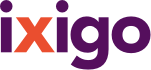 more
Account
My Trips
Customer Service
ixigo money
Alerts
Travellers
Logout









Room Type
Provider
Camp Kalsi Review and Rating
#17 of 40 Specialty lodging in Bhimtal (6 reviews)
powered by
WRITE A REVIEW
Best vacay in the hills
by soumitromaity155 on 28 May 2018 (Friends Traveller)
A quaint place which helps you break the monotony of your regular city life while indulging in the leisures you need on a vacation. The ideal place for a quiet stay. The tents let you camp and enjoy the start nights which, in my case Delhi, doesn't offer. If you have kids travelling with you then they can indulge in some highly adventurous activities while being safe with their safety equipment and trained professionals supervising the same. PS- The owners and the staff are very friendly and w...
Read More
Ideal camping experience
by ShreyasB11 on 27 May 2018 (Friends Traveller)
Very well organised stay, with a bunch of activities planned. Food was way better than expected, a pleasant surprise. A great place to unwind, especially to get away from the hustle bustle of city life. Will definitely be coming back to visit again, there's so much to do. Looking forward to interacting with the staff/team again. Cheers! Keep up the good work!
Dreamland. Camp Kalsi recommend to all.
by DeepakN639 on 27 May 2018 (Friends Traveller)
Have been traveling for quite sometime now. We, friends searched for some nice camp sites near the area where we were and came across this beautiful camp Kalsi. Mesmerized by the beauty of the place. Enjoyed every single moment of it. The hospitality and natural beauty really touched our heart. And the food,amazing but still not better than my mom's cooking.
Amazing Camp
by RonaldP1920 on 08 Aug 2017
A true gateway experience for city dwellers. A true connect with nature and amazing food at the cafe. A must go if your around the Bhimtal or a gate away from delhi day to day life. The staff here care for your needs.
We absolutely loved it!
by trippyfeet on 08 Aug 2017 (Friends Traveller)
I visited Camp Kalsi last week with a few friends. We had booked two Swiss Tents and had headed out with the expectation of an average camping experience (like Rishikesh) in mind considering the price we paid. Our minds got blown away! Here's what made me give them 5 stars: 1. Amazing Location - surrounded by greenery and wilderness and clouds wafting in..the surroundings are very natural and perfect for a complete break 2. Off The Radar - This place was a find and we plan to visit it again. I...
Read More
READ ALL REVIEWS
Camp Kalsi Address
Address
Mukteshwar Road, Matial, Padampuri, Bhimtal
About Camp Kalsi
CHECK IN 12:00 PM
CHECK OUT 10:00 AM