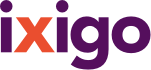 more
Account
Bookings
ixigo money
Alerts
Travellers
Logout
Camp Kyari, Syat , Kota Bāgh
4.5/5 - Excellent
(14 reviews)





Camp Kyari, Syat Review and Rating
#27 of 183 Specialty lodging in Nainital (14 reviews)
powered by
WRITE A REVIEW
Ushering in 2018 with friends and family
by kirankK7007HN on 06 Jan 2018 (Family Traveller)
We were 3 very close friends and families with 5 kids - eldest was 10 years (celebrated her bday in the camp only) and youngest was 2.5 years old only). Tucked in the Jungle it was the perfect getaway for us to have the quality time for ourselves for the 2 days we were there (30th and 31st Dec. Checking out on 1st Jan) food was good and simple. The tents were surprisingly warm and comfortable for even the babies. 24 hours warm water was bliss. Toilet was common at a distance from the tents - bu...
Read More
Solitude, beauty & serenity - all wrapped in one!
by Udita P on 20 Nov 2017 (Solo Traveller)
If you wish to get away from the hustle-bustle of city life, away from noise and pollution, from the incessant ringing of phones, visit this camp. It's in the middle of a jungle and yet has all the necessary ameneties. And of course, all Wildrift camps provide amazing food and have the friendliest people! I traveled solo and felt completely safe. Stayed in a rustic hut, chilled at a machaan, trekked to a river and a waterfall, exchanged tales around a bonfire, and also hiked up a mountain to ...
Read More
Very good for nature lovers
by nishantgupta on 06 Oct 2017 (Family Traveller)
We went with a group of 30 people including children and we all found the place very exciting... Tent and beds are comfortable.. though you can have mosquitos from 5-8pm but odomos and general mosquitos repellent work very well... Tell them and they help you with whatever you need... Follow advise on things to carry in your back pack from there website and its really very good... A real Camping experience with organic vegetables and pure milk you get everything healthy... We asked them to make M...
Read More
Camp Kyari Syat is for nature lovers
by saritasingh10 on 22 Jun 2017 (Family Traveller)
It is so beautiful and peaceful with all the basic amenities.The huts or tents provided are good.Even the machaans are quite an experience.It is such a nice place to be in solitude or for introspection.You get so much connected to mother nature.The hospitality is too good.Good trekking destination.
For those looking for an escape from the hustle-bustle
by Varun G on 25 Mar 2017 (Friends Traveller)
Beautiful valley, soothing winds, warm sunshine, occasional jungle sounds and your favorite novel in your hand - if that's the kind of setting you're looking for, camp Kyari Syat is a perfect escape for you! Note: 1. The accessibility is a bit of an issue as the the last 1km or so from the Syat village is an uphill drive on kachha road. Can get really slippery in rainy season. 2. Considering the remoteness of the place, the food served is amazing! Way to go Tiwari ji! 3. Activities involve ...
Read More
READ ALL REVIEWS
Camp Kyari, Syat Address
Address
Village Syat
Kota Bāgh, undefined, india
About Camp Kyari, Syat
CHECK IN 12:00 PM
CHECK OUT 11:30 AM