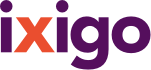 more
Account
Bookings
ixigo money
Alerts
Travellers
Logout
+ 29 more
Room Type
Provider
City Residence Review and Rating
#24 of 38 hotels in Lodz (20 reviews)
powered by
WRITE A REVIEW
Price to performance
by Agata G on 15 Jan 2017 (Couple Traveller)
It's a good deal for this price, because for ~150 zł for two person per night you won't find anything that big anywhere near around. pros: + fridge, kitchen + friendly staff + the breakfast is cheap + clean for the cons: - the wooden floor is making noise - the toilet seat was broken - TV is mounted directly to the wall, so you can't watch it from bed - It's not as close as you think to city centre (Piotrkowska) - loud neighbours - trams making noise from the street Also it's not that easy t...
Read More
Amazing place to stay
by Moniczka85 on 25 Sep 2014 (Friends Traveller)
what a wonderful time we had :) group of 6 girls for hen night 2 nights 2 bedrooms one massive leaving room with kitchin 2 toilets and bathroom with a bath. Towels were provided, shower gel and lots of nice smelly gels and candels allover the apartment. kitchen was full of cups plates and everything elese you need to cook your familly a dinner , fridge and dishwasher too :) lovely decoration in place including changing lights great for our hen night . there is a lift in the building, 24h recepti...
Read More
Greetings for the staff!
by Chris F on 11 Feb 2014 (Business Traveller)
Thanks to adorable female reception staff my stay was just perfect:). It's a small aparthotel, so the staff (always smiling) found time to talk with guests, creating unforgettable atmosphere especially during the breakfast which was very tasty and rich compared to many hotels I've been to. Not located in the very centre of Lodz, but very close to it, walking distance. Modern, light design of rooms, fast free Internet and very comfortable beds. Greatings for Kasha!!
best hotel in Lodz
by John L on 17 Oct 2013 (Business Traveller)
been travelling to Lodz on business for almost 20 years and have seen the huge changes that the city has undergone, not least in the quality and amount of hotels. sure city residence has a few problems , not least the noise from the trams outside. however it makes up for it in the staff who are a delight. maybe its just me but i love staying here for the quirkiness and sense of humour. wouldnt stay anywhere else
Tramworks! Beware!
by nmac186525 on 09 Sep 2013 (Couple Traveller)
We arrived around 10pm, being dropped off by our taxi, at the top of a poorly light street, which looked like London during the blitz, to be told our hotel was down there. The street was closed due to tram works, and the works were up to the front door of the building, the whole street and pavements a building site. The actual apartment itself was good, a wee bit like an Ikea show room, but clean, well equiped and spacious. However, we only stayed the first of our 3 night visit, as the tramworks...
Read More
READ ALL REVIEWS
City Residence Address
Address
ul. Kopernika 65
About City Residence
CHECK IN 2:00 PM
CHECK OUT 12:00 PM