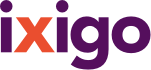 more
Account
Bookings
ixigo money
Alerts
Travellers
Logout
|
5/5 - Excellent
(6 reviews)











Clara's Huts Review and Rating
#67 of 170 Specialty lodging in Canacona (6 reviews)
powered by
WRITE A REVIEW
Lovely stay
by Yogawithdaniellejee on 21 Nov 2018 (Couple Traveller)
Lovely staff which will help you as much as they can. Basic accomodation, beds with good mattress and mosquito net which was very worth while. Excellent location specially because it's next to shiva yoga centre and the palolem beach. The shops are round corner which is great. A few bugs but didunt bother me because they can't get in the bed plus expected as it's in the jungle. Excellent safety just watch those cocunuts as they fall pretty hard on the roof and can shock you in the night. Was a fu...
Read More
Quiet, clean and friendly
by Companion145831 on 13 Apr 2018 (Couple Traveller)
In a commercially overdeveloped place like Palolem, Clara's is one of the better places to stay. It's not on the beach, but that could actually be a blessing, because it's quiet. It is comparatively clean and fairly well maintained, considering that we went at the end of the season. It doesn't have a restaurant as yet, but that's not a problem because there are a couple of good eateries within walking distance. If you're looking for 5 star luxury and service, you won't find it here, or in all ho...
Read More
Incredible location/service/facilities
by sthaker7 on 29 Mar 2018 (Friends Traveller)
As the title states Incredible location/service/facilities, Has AC in selected rooms and Fan which was great, Clean, location was great, the service from staff was very good. On the last day the checkout was 11am but our flights were at later in the eve, So we were accommodated to a room which was not booked for the day so we could leave our bags and have a shower before leaving for our flights. Very happy with our stay Many Thanks Team we will see you soon. Mr Thaker
Soon it can become popular in Palolem
by gentbrugg on 26 Feb 2018 (Solo Traveller)
In Palolem began to appear a lot of new housing. This Guesthouse exists its first season. For old-timers - it is adjacent to Nimi Guesthouse, in the Dental Clinic area. Once on this place was a good Kawa cafe, I liked their kitchen. Actually, I was going to spend the night in Nimi Guesthouse well-known to me. But it turned out that it changed the proprietor and underwent a rebuilding that made its look unwonted. In other places I knew on that day there were no suitable rooms, and I took the ri...
Read More
Beautiful, pleasant, welcoming
by Lee K on 17 Feb 2018 (Couple Traveller)
We had great luck that by coincidence we arrived to Clara's Huts... The huts are brand new, super clean and estetic! Under the plum trees and between grass and plants you will find peace and quiet within lovely hut. With hot water 24/7, nice, professional and essintig stuff, and great location just 1 Min. Away from the beach and less than that to all the shops and restaurants. We highly recommending the place!
READ ALL REVIEWS
Clara's Huts Address
Address
403702 palolem beach, palolem
Canacona, undefined, india
About Clara's Huts
CHECK IN 1:00 PM
CHECK OUT 11:30 AM