Sirinyer Mah. Kenan Evren Bul. 129 Sok.
View Map
2.5/5 - Poor
(317 reviews)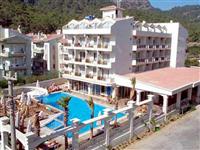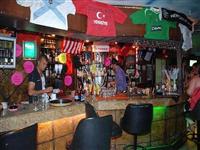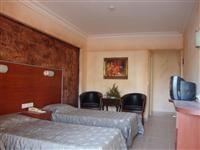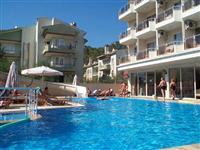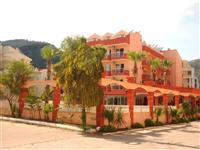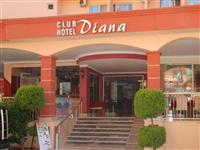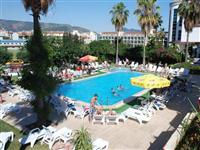 + 4 more
Review and Rating of Club Hotel Diana
#25 of 27 hotels in Armutalan (317 reviews)
powered by
WRITE A REVIEW
Horrific
by Sylvia W on 05 Mar 2016 (Family Traveller)
I went with four other adults what a total disaster from the word go.. The place is a sham its dirty it's falling to pieces were can I start!!! we booked 12 months in front as we needed disabled apartments as my father in law has health issues on booking we were told we had ground floor apartments but on arriving we were given our room numbers & was shocked to be shown were they were up flights off stairs which we complained about after a lot off upset we were given some different rooms. We h...
Read More
basic, but ok.
by dantobias2014 on 25 Sep 2014 (Couple Traveller)
I did this holiday on the cheap and really did not expect the Ritz, which I certainly did not get. We arrived about 2 am, and the light did not work in my corridor, and the room looked dark, and dingy, and then there was the sound from the bar below. Luckilly I was on second wind at this point so I just tossed the suitcase aside and went for a bevvy. Next morning, it was more clearer and I really did receive what I paid for, so should not moan. Nice pool, maybe in need of a bit of tile repair, o...
Read More
Horrible place don't bother staying there if you want all inc
by Samantha P on 19 Sep 2014
Horrible place nasty staff on the front desk of you need a doctor they ignore and carry on there conversation, managers just seem to eat really nice food in front off all the other people have to eat the mess that's put out apart from the Russians seem to love it, rooms don't get cleaned unless you leave a tip everyday they just walk in and if there nothing there they will just walk out we had to take toilet rolls and towel off the trolly, the alchol is cheap paint stripper and don't go in to th...
Read More
Disgraceful
by Kellie D on 09 Sep 2014
Me, my hubby & 3 kids have just returned from this All Inclusive pit of a place after 10 hell bent nights there, we booked up as we were told off Sunmaster that it was a brilliant hotel for families, OMG what a lie this hotel only catered for the Russians both food wise & entertainment there was nothing for us English to eat (I would not feed my dog the food they put on) & nothing for the kids to do & no entertainment, also what Sunmaster forgot to tell us was that the Club Diana Hotel is a 18-...
Read More
HILARIOUS!
by SpainEngland2014 on 03 Sep 2014 (Couple Traveller)
We just used the Spa, cause we were staying at another hotel. We decided to have a turkish bath here because it was a bit cheaper but... OMG!!! I keep laughing at it! When we get there, we had to listen to a guy for 20 minutes trying to sell us EXTRA things all the time, even if we weren't interested at all. All the facility looked dirty, broken, and with some fungus species to be discovered. Then we went for a sauna that we nearly faint, at the same time they came into the sauna to keep selling...
Read More
READ ALL REVIEWS
Hotel Location
Address
Sirinyer Mah. Kenan Evren Bul. 129 Sok.
Marmaris, Muğla Province, Turkey
About Club Hotel Diana
CHECK IN 2:00 PM
CHECK OUT 12:00 PM