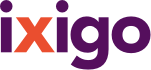 more
Account
My Trips
Customer Service
ixigo money
Alerts
Travellers
Logout












+ 2 more
Room Type
Provider
Club Platinum Resort Review and Rating
#1 of 7 Specialty lodging in Bahadurgarh (43 reviews)
powered by
WRITE A REVIEW
TGND Family
by Sarthak B on 20 Aug 2018 (Business Traveller)
A corporate/hospitality hectic life, people always look for a overnight trip once in a six months, thankfully we got to know about this amazing resort located at Bahadurgarh (Rohtak Highway). The entire sales team of The Grand,New Delhi hotel, Vasant Kunj was there and honestly we all had a great time together and did team building activities. The amusement park and water park along with all the meals was part of our package. The indoor and outdoor activities were decent enough that we all had a...
Read More
Excellent Place for Weekend Getaway
by SukritiK18 on 14 Aug 2018 (Family Traveller)
Went at Club Platinum Resort for a Night Stay with my family.My kid really enjoyed in the water park as well as in the swimming pool..The food tasted awesome and the spread was good. The rooms were very decent .The room service was quick n courteous. Overall a nice place n very approachable...
Excellent Place for Night Stay with family
by VIKASS2413 on 08 Jul 2018 (Family Traveller)
Went for a Night stay at Platinum Resort with my family on 7-July and had a wonderful experience...The Kids had great fun in the Wave Pool and Family Pool...The Rooms were neat and clean and the staff was very courteous and hospitable..The food was delectable and like a cherry on the cake...Will come back soon...Thanks Platinum Resort for making the weekend memorable...
Highly Disappointing
by Vandana28051983 on 07 Jul 2018 (Family Traveller)
We have been visiting this water park for last four years. But this time it has been disappointing beyond words. First we enter to a room which had no water and dirty bedsheets. We decided to ignore the bedsheets as we were there to enjoy the rides etc. But then the AC turns out to be useless... No cooling.. we thought it is hot so may be in some time it will get cool. But even after 5 hours of continuous running it was not cooling and u could feel the cold air only when u r at one feet distan...
Read More
Poor Customer Service and Terrible Experience
by Abhs_The_Wanderer on 30 Jun 2018 (Family Traveller)
I can't believe, that just a few years back I had given this hotel a 5 Star review. How the service and the experience has deteriorated. The rooms remain poorly maintained and the customer service was worse. The air-conditioning at the hotel is REALLY pathetic. The room sizes are tooooo large, for the 1.5 ton AC they have installed. I had to request for additional pedestal fans to ensure I sleep a little comfortably. What made matters worse, was the REPEATED power failures- TOTAL BLACKOUT. First...
Read More
READ ALL REVIEWS
Club Platinum Resort Address
Address
Assauda Mod, Delhi- Rohtak Road
About Club Platinum Resort
CHECK IN 12:00 PM
CHECK OUT 1:00 PM