You've already uploaded some photos. Do you want to delete these photos?
Proceed
Which are the Islands you need to visit before they disappear?
4

people

found this answer useful

Useful ?

Yes
Much like endangered animals, we have a list of disappearing islands you should visit before they're gone. Separated from the rest of the world by vast bodies of water, these islands are little slices of paradise where you can blissfully disconnect from fast-paced city life. Sadly, they won't last long. So plan a trip as soon as you can to these places.



Photo of a disappearing island (by fotopedia.com)

Maldives

Maldives, an archipelago of 1,190 coral islands, is the lowest lying country on Earth and hence is particularly under the threat of rising sea levels. Pure white sandy beaches and crystal clear blue lagoons that swarm with marine life attracts thousands of tourists every year. Plan a trip to Maldives by the end of this century this beautiful group of islands could be completely gone.



Photo of Maldives (by nattu)

Fiji Islands

Fiji Islands, known as the "Soft Coral Capital of the World", is popular for its white sand beaches, palm trees and promise of seclusion. It consists of 332 islands that face severe floods every year. These islands will soon go under sea level.



Photo of Fiji Islands (by Paul D'Ambra - Australia)

Venice, Italy

The stunning city of Venice in northeastern Italy is composed of 118 islands linked by 400 bridges and divided into six large districts or sestieri, three on each side of the Grand Canal. Floods have been a part of Venice for centuries and their frequency has increased spectacularly since the 20th century causing the city to sink slowly. So, plan your trip to this beautiful yet disappearing island of Venice as soon as possible.



Photo of Venice (by chensiyuan)

The Isles of Scilly

The beautiful Isles of Scilly in the southwest corner of United Kingdom off the Cornish Peninsula, is an archipelago of five low-lying wind-swept granite islands and over 100 uninhabited islets. According to climatologists, within a period of 100 years, the rising sea level combined with the frequent violent storms could inundate the lower-lying areas of the Isles of Scilly.



Photo of The Isles of Scilly (by Fir0002)

Tuvalu

Located midway between Australia and Hawaii, Tuvalu is a chain of nine Polynesian islands in the Pacific Ocean. With an average elevation of just over three feet, Tuvalu is the second lowest lying islands of the world after the Maldives.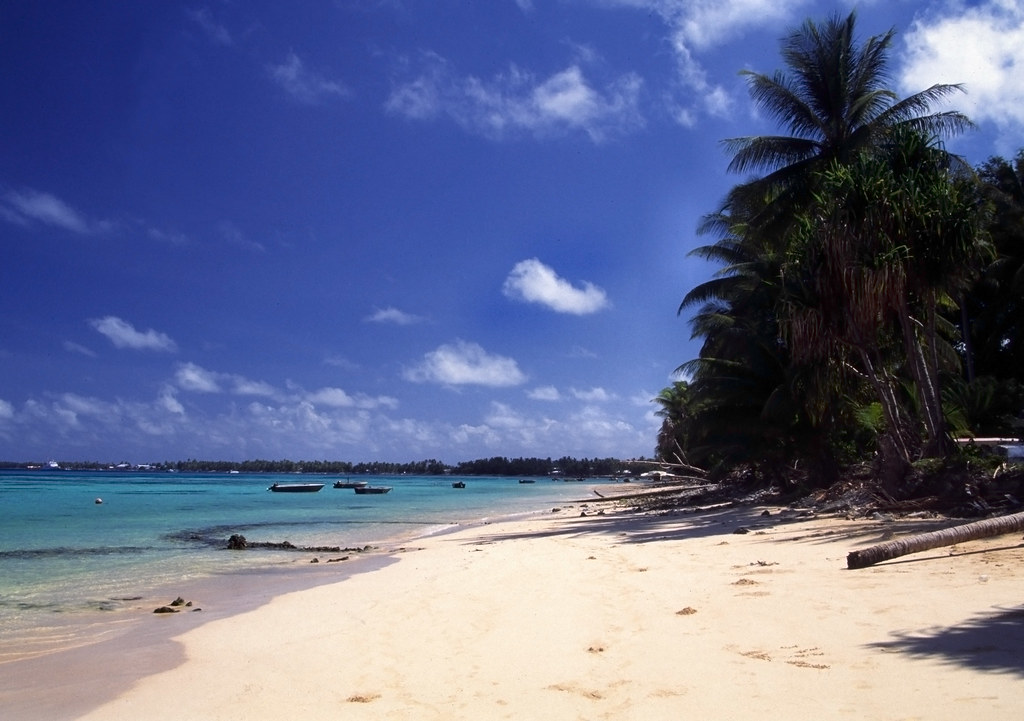 Photo of Tuvalu (by mrlins)

Cook Islands

Cook Islands, located halfway between New Zealand and Hawaii in the South Pacific, is a chain of 15 islands that can be divided into north and south groups. The south group of islands is characterized by coral atolls, while the northern group appeals to adventure seekers. While the rising sea levels poses a threat to the existence of the entire area, the northern islands are particularly vulnerable.



Photo of Cook Islands (by ChickenFalls)

So, move your plan to visit these disappearing islands on the top of your travel list to soak in as much of the beauty and serenity they have to offer sooner than later.
Debasish Kundu
May 23 2014
1

person

found this answer useful

Useful ?

Yes
Help us rate places you know

Food & Places To Visit