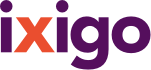 more
Account
Bookings
ixigo money
Alerts
Travellers
Logout
Hotels

››

Enchanted Forest Farmstay
Enchanted Forest Farmstay , Gangtok
#05/31 C/o O.P. Basnett, Near Parbing School, Ranka, Parbing
View Map
|
5/5 - Excellent
(7 reviews)












+ 34 more
Enchanted Forest Farmstay Review and Rating
#1 of 1 Specialty lodging in Parbing (7 reviews)
powered by
WRITE A REVIEW
Most amazing place to stay
by VihangiT3 on 06 Aug 2018 (Couple Traveller)
Deep and Priya are cool couple running this amazing paradise in Sikkim. We stayed at the place for three nights and it was all worth. Deep took great pain to pick us up at rainy night and Priya was kind enough to provide dinner for us at 11 pm. We had a lovely jamming session with deep on guitar and so diverse chitchat on dinners. I would strongly recommend to stay at deep's. You would Cherish each moment for sure.
A truly enchanted experience!
by NitinjitB on 09 Jul 2018 (Family Traveller)
A beautiful place to stay away from the hustle of the 'city'. The experience starts from the time you get off your car and meet Deep. The walk down to the farm takes you through a small village, a couple of water crossings and rice paddy fields. Sound from the nearby waterfall and birds are you 'alarm clocks' for in the morning. Sipping tea on the porch outside the cottage with a view of Gangtok across the valley is an experience not to be mixed and if you are lucky...the clouds will make the en...
Read More
Loved Every Minute, Felt like Family :)
by Baser2015 on 03 Jul 2018 (Solo Traveller)
This was the first leg of a 2 week trip through Sikkim and the only thing I had really booked. The experience at the property was exactly what I was looking for, it's away from the hustle and bustle of the city, has an amazing view and huge grounds to explore - we had one memorable trek through the forest to a waterfall to find the Enchanted Pool at Enchanted Forest Farm :) You wake up every morning literally inside a cloud and you can see it receding as the sun comes out, there are plenty of...
Read More
A quite place for a blissful vacation
by Vivek P on 20 May 2018 (Friends Traveller)
Enchanted Forest Farm. I have to tell Deep, he has named it pretty well. Our stay at the property was enchanting indeed. If you love some peaceful time, away from the rush of the city, this is the place to be in Sikkim. Located at Ranka, about 45 mins drive from Gangtok, Deep has a beautiful farm covering 18 acres with scenes so serene, there's every chance you'd become a poet, even if you hate to become one. You will fall in love with everything around the farm. The nice little cottage we staye...
Read More
blissful enchantment
by AsherahS on 09 May 2018 (Solo Traveller)
Wow! This place is truly a winner. I went there and was going to stay only for a couple of days but end up staying a week long. Being amongst beautiful lush greenery, magical waterfalls and bamboo forest walks in the sweet little cottage home of Deep and Priya. The owners where the most loveleys hosts and where always caring and looking after my needs. All the food was prepared with so much love by priya and all there food comes from the land, it is all organic. What a blessing! I had the m...
Read More
READ ALL REVIEWS
Enchanted Forest Farmstay Address
Address
#05/31 C/o O.P. Basnett, Near Parbing School, Ranka, Parbing
Gangtok, undefined, india
About Enchanted Forest Farmstay
CHECK IN 12:00 PM
CHECK OUT 12:00 PM