The holidays are upon us! 'Tis not only the season to make merry on the streets, but also spread the joy inside our home. So, this holiday season, deck your Christmas tree, make yourself a hot chocolate and cuddle on the couch to watch your favourite Christmas movies.
Here is a list of classic holiday favorites you can watch during the winter break, because of traditions, and well, it's frighteningly cold outside!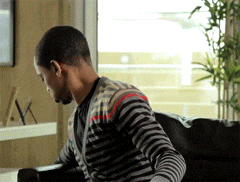 It's a Wonderful Life!

Release Year: 1946
Still standing solid as everyone's favourite watch during the Christmas holidays, It's a Wonderful Life is about the little blessings in life, despite the many hurdles we face every day. And that's why it reigns as a favourite; it is a feel-good film about love and life.
The Polar Express
Release Year: 2004
The Polar Express is a film that makes you believe in magic and that is just what you need during the holidays. It is a fantasy tale that stresses the importance of believing and the beauty of being kind to others.
A Christmas Carol
Release Year: 2009
At its heart, A Christmas Carol is about seeing good in everyone, being kind to everyone. It is a classic film that makes us value the little things in life.
Home Alone
Release Year: 1990
A fun watch, for both kids and adults. Home Alone and its subsequent follow-ups is full of laughs and love.
Planning a vacation this Christmas?
Search Flight
Dr. Seuss' How the Grinch Stole Christmas
Release Year: 2000
Faith is one of the strongest pillars of life; it makes life all the more worthwhile and that is the takeaway from this film. When the Christmas lights and decorations make everything shine and shimmer, remember that the beauty within must also give glimmer.
Miracle on 34th Street
Release Year: 1947
A yesteryear's comedy-drama about believing, still stands strong as a fan-favourite. This movie will not only gladden your hearts but tell you of the true-tale of Santa Claus.
Elf
Release Year: 2003
This film underscores the importance of family bonding, fatherhood and the fact that everyone needs a hearty dollop of Christmas cheer.
So, when it's beginning to look a lot like Christmas, cuddle up with these classics and a cup of hot cocoa.