more
Account
Bookings
ixigo money
Alerts
Travellers
Logout
3.5/5 - Average
(165 reviews)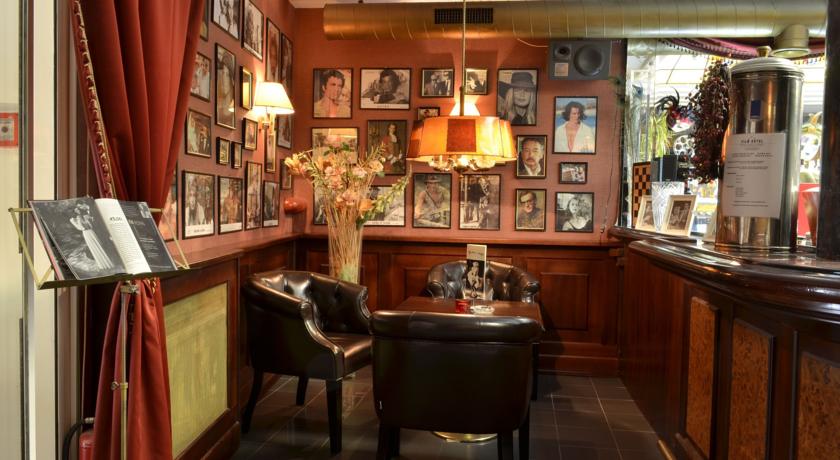 + 23 more
Review and Rating of Film Hotel
#39 of 94 hotels in Bratislava (165 reviews)
powered by
WRITE A REVIEW
You get what you pay for!
by charrison77 on 23 Jan 2017 (Couple Traveller)
Booked this solely due to its location next to a large park as I wanted to go out running during our 3 day stay. Close to the old town which is 10mins walk away. Hotel is very very basic. If your from the UK think about a £30 a night B&B type accommodation. Room was named Richard Gere.. which included the name on the room door and a photo collage of him above the bed.. that's where it ends lol. The hotels 'film' style includes large gold Oscar statues in the reception area and photos of movie s...
Read More
Film Htoel review
by malhiggins on 18 Jan 2017 (Friends Traveller)
It does exactly what it says on the tin if you are looking for a modest priced accommodation. The reception staff are excellent and very helpful. The rooms are spacious and warm in the winter time, which is when we were there. However, there is no lift but that is to be expected from an old building. We did not take breakfest so I can't comment on that. The hotel's location is great and is about 10 minutes walk from the old city and main train station. The Film Hotel website warns travellers ...
Read More
Acceptable
by Laura Gaia Z on 07 Jan 2017 (Couple Traveller)
The staff is very kind and the bar where breakfast is served pretty cool. Good position: just 10 minutes walking from the city center and 5 minutes from a great typical restaurant. However, the building is old and not so clean. All in all, a good compromise if you don't wanna spend too much.
AVOID
by shubidoobie on 19 Dec 2016 (Couple Traveller)
We stayed in this hotel because of good reviews but honestly, I don't know how they even got them. First impression is great, there are big Oscars statues welcoming you, very cool pictures on the walls, we like different places. We were given Tom Hanks room which is just couple of stairs up. Right before the stairs there's a very old shabby door that fits your room key, in other words, they have one universal key for all rooms. We walked to our room which was outside, as a smokers we wer...
Read More
Interesting Hotel
by PetaKoBt on 17 Nov 2016
This is a great hotel, situated on a calm and quiet street, near the old town of Bratislava. It has fantastic Hollywood ambient. They let me park my car in front of the hotel. I stayed in this hotel at the Robert De Niro apartment. The apartment was big and comfortable. The beds were really comfortable. Everything was clean and nice. The hotel doesn't have lift, so you'll have to climb the stairs to get to your room. That will definitely keep you fit.
READ ALL REVIEWS
Hotel Location
Address
Vysoká 27
Bratislava, Bratislavský, Slovakia
About Film Hotel
CHECK IN 2:00 PM
CHECK OUT 11:00 AM