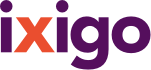 more
Account
Bookings
ixigo money
Alerts
Travellers
Logout











+ 23 more
Room Type
Provider
For A While Review and Rating
#6 of 77 Specialty lodging in Kullu (28 reviews)
powered by
WRITE A REVIEW
Truly magical!
by mamtagovil on 08 Feb 2019 (Friends Traveller)
We were a assorted group of women ranging from 15 yr olds to 50 yr olds! Mr Dam and his team of wonderful cooks our 4 day stay at this place truly magical. The gushing river , the misty mountains, the 'Asterix' like village nearby, long walks and great food...all made this one of our favourite holidays! Thank you Mr Dam..We shall be back!
For a 'longer' while
by Manav G on 24 Sep 2018 (Couple Traveller)
Me and my wife got a small break from our busy schedules and while searching we found this place. It is beautiful tranquil place with a wonderful host. Dam our host came down in his car looking for us as we were a little late than expected. Lip smacking gourmet, beautifully done place with excellent host and nature for your company. It is a must visit place. I recommend it to everyone. Thanks dam for your hospitality
Magical Place with wonderful Hosts...
by sunju69 on 23 Sep 2018 (Family Traveller)
We just came back after three night stay at this magical place and still not able to recover from the captivating location and ever caring hosts. we stayed in one of the cottages which was equipped with all the amenities you can ask for. The Hosts - Daam and Shalini were fabulous in providing a wonderful company with nice conversation and activities for our kid. The cottages are wonderfully designed with Glass windows facing the river flowing across. There is a living space with small kitchenett...
Read More
A beautiful experience
by rbkolmailbox on 05 Jul 2018 (Couple Traveller)
Want to escape the life in a polluted city, spend some quality time with the dearest and also enjoy some me-time. I found the right place . Nestled between verdant hills and gushing rivulet , For A While , is just the destination to visit. The company of the host and topped with the cuisine served ensures a home away from home cosy experience. Will return again to experience the pristine atmosphere alonwith the view of snow capped surroundings. See you again For A While
What a wonderful experience!!
by 635richaa on 16 Jun 2018 (Family Traveller)
Perfect in every sense- I come short of words when describing this place called For a while. Just recall your childhood drawings and here it comes alive with all those grassy tall mountains with sun rays falling on the top , stream flowing down with steer clear waters and amidst the greens there is this heavenly abode. The cottages are artistically decorated . Every nook and corner reflects the exquisite work of the hosts who made this wooden cottage an emporium of colour coordinated rich and...
Read More
READ ALL REVIEWS
For A While Address
Address
village galihar PO bhatad district kullu himachal pradash
About For A While
CHECK IN 12:00 PM
CHECK OUT 11:30 AM