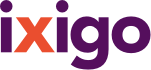 more
Account
Bookings
ixigo money
Alerts
Travellers
Logout
Gowri Cottage Stay , Hampi
|
4.5/5 - Excellent
(334 reviews)












+ 5 more
Gowri Cottage Stay Review and Rating
#3 of 44 B&Bs / Inns in Hampi (334 reviews)
powered by
WRITE A REVIEW
stay away -
by Datha on 18 Jun 2018 (Family Traveller)
Gowri resort has lost all its charm now. Owner says his charming cottages with zhoola are all demolished by Hampi authority. Trip advisor should delete this property and start accepting new pictures and new reviews. Owner has no interest in maintenance of property. There is trash every where in the property. Note this location is not at all suitable for Hampi sight seeing trips. Place is far from main Hampi area. We stayed one night in tent and 2nd night in sun rise hut. Tent was missing rubb...
Read More
Calm and quiet place
by Samarth B on 19 Apr 2018 (Solo Traveller)
As i was looking for stays in hippie islnad,this caught my attention .this is lil far from the island about 4km,but the place is so calm and silent .it u want to stay away from crowd and have some relaxing time this is perfect place .This was my first solo and I stayed here for 3 days and I booked a tent.The stay was good.Harsha and srinivas sir are very co-operating and helpful.i used to spend most of my time with them and we talked till midnight and went for morning sunrise walks .. Few part...
Read More
Good Family Stay
by AbhayRege on 16 Feb 2018
This is a good place to stay for families with kids. The owner is sensible and helping. This is a place away from prime location of Hampi and a very good place to relax in paddy fields. Sanapur lake is just at walkable distance. They serve food too with prior notice but costs little higher than outside. We had food on day one only as on other days, we were roaming all around Hampi and had food outside. Given the location from central Hampi its little costly though.
Nice place overlooking the paddy fields - pocket friendly
by Niviselva on 02 Feb 2018 (Couple Traveller)
Let me start with the pros of this place. This guesthouse has newly constructed rooms overlooking the paddy fields. The rooms and the washrooms are clean. It is a good choice when you want to wake up to the green fields. Food is decent and the owner is a informative guy. He can give you the needed information if you ask the right questions. Its very close to sanapura lake. Hardly few meters. Now coming to the cons - the location is far end of the hippi side of the town(5kms away from the main hi...
Read More
Total Deceit
by maheshsheth on 05 Jan 2018 (Family Traveller)
We booked the room looking at the website, rs 3000 per night. So expected some facilities. The room was unclean. Lizards & insects all over. The door couldn't be locked firmly from inside. When called before booking the manager talked nicely & never had a clue we would land up in hell. After talking to the manager about the room condition & what is shown on internet, he says had emailed the current photos ( which never came to my inbox ).
READ ALL REVIEWS
Gowri Cottage Stay Address
Address
near sanapur lake
Hampi, undefined, india
About Gowri Cottage Stay
CHECK IN 10:00 AM
CHECK OUT 09:30 AM