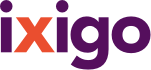 more
Account
My Trips
Customer Service
ixigo money
Alerts
Travellers
Logout
Hotels

››

Green Meadows Vagamon











+ 8 more
Room Type
Provider
Green Meadows Vagamon Review and Rating
#4 of 31 B&Bs / Inns in Vagamon (122 reviews)
powered by
WRITE A REVIEW
A coming back
by josephjjp on 16 Jan 2019 (Family Traveller)
My recent visit to the residency was indeed after a strong desire for a revisit to the pristine environs which captivated me during my first visit last year. My happy stay there with family members proved it to be the right choice and decision by means of which I obtained ever memorable experience of three wonderful days, thanks to Cyril(Prop) and the housekeepers, Benny and Prasad who stole my soul with delicious home made dishes at an unbelievably affordable rate.
Best and easiest decision if visiting Vagamon
by AnjuAghin on 08 Jan 2019 (Business Traveller)
This was an amazing trip. 15 of us and hospitality more than we could ask for. Trust Benny Chettan and crew for a good time. Thanks a lot and we shall visit again. Best view for fun and just to lay back and relax. Miles of sprawling green grass and the tranquility is all we looked for to hit reset from our daily grind. ❤️ -Team Padath
I had not anticipated the beauty and peace I found. I absolutely treasure my Palette People Art Residency experience!
by rhiannaeileenart on 03 Dec 2018 (Solo Traveller)
Palette People Art Residency ~ My arrival into Vagamon completely blew my mind, I had not anticipated the beauty and peace I found here. The environment is incredibly lush and inspiring. The green of this mountain range feels magic under your feet, it is hard not to be creative with the land giving so much energy. I went for hikes, wanders, meditation, stretching and exploring most days. Although the temptation to just stay and sit still in silence was welcomed. A huge studio space provides an o...
Read More
Beautiful Vagamon
by augustinmasuy on 09 Jul 2018 (Couple Traveller)
We travelled in India for four weeks and stayed at Greenmeadows for our final three nights in India. This was by far the most beautiful spot we had the pleasure of staying during our entire trip. The p'ace itself is decorated in art and surrounded by beautiful scenery of lush hilis and tea plantations. During our stay we had such a fantastic time with the staff and eating excellent home cooked meals. You are always surrounded by beautiful views and can go on great walks around the home and plant...
Read More
Excellent spot for all travelers
by TatumW17 on 05 Jul 2018 (Couple Traveller)
We stayed at green meadows for three nightsi and loved every minute of our stay. The manager, Cyril, helped so much to assist us in navigating to and from the house. The home is in the hilltops of vagamon and surrounded by immense beauty. We had a very relaxed stay and enjoyed the walks through the tea plantations and the incredible hospitality from Benny and Prasad. The food was excellent and the relaxed atmosphere makes this the perfect destination for couples, solo travelers or groups. The wi...
Read More
READ ALL REVIEWS
Green Meadows Vagamon Address
Address
Uluppunni, Kottamala P.O., Vagamon
About Green Meadows Vagamon
CHECK IN 12:00 PM
CHECK OUT 11:00 AM