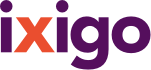 more
Account
Bookings
ixigo money
Alerts
Travellers
Logout
|
4.5/5 - Excellent
(32 reviews)






GundiMane Review and Rating
#2 of 7 B&Bs / Inns in Sagara (32 reviews)
powered by
WRITE A REVIEW
Home stay in the truest sense
by Odyssey368170 on 12 Sep 2018 (Family Traveller)
On a visit to Jog we stayed here from 26th Aug 2018 night to 29th Aug 2018. We took two rooms as we were two families doing this trip.Booking was hassle free and the stay was really very comfortable. The food was awesome and we had the taste of Malnad vegetarian food. Due to the auspicious month of shravan the hosts were kind enough to give us habbadoota. If you want to connect with family go and stay here. No TV's and cell phone signal is erratic. But helps you to connect with your spouse and k...
Read More
Fun visit to the jog falls
by Vkatpitia on 23 Jul 2018 (Friends Traveller)
Situated 22 kms from jog falls, gundimane isa homestay run by a family. Clean rooms with clean washrooms. Basic, not very fancy but the scenery is to die for. Rolling hills in a forest surround you. Good food although vegetarian, typical South Indian Brahmin food, no liquor. A few rooms attached to the main house, the other a distance away......up on a small hillock 50 steps away. However no room service, have to trudge up and down the steps for everything from coffee, breakfast to lunch and din...
Read More
Fantastic stay!!
by VyasaR6 on 02 Jul 2018 (Friends Traveller)
I would say we were lucky as the time we visited it was raining all over Karnataka & the areas surrounding Sagara & Jog falls had witnessed heavy rains falls early that week. But for us from the day we arrived & till we left there was hardly any rains.One must visit the place to see the greenery around. The host Mr & Mrs Ganapathi Rao are so warm & sweet, that they make you feel at home. Food served (pure veg only) was amazing & I guess we ate more than what we usually eat here when in Bangalor...
Read More
Fantastic stay in the guesthouse amidst thick western ghats forest
by sunayan on 25 Jun 2018 (Couple Traveller)
Very comfortable, clean and cozy rooms. Amazing hosts (both aunty and uncle). Extremely tasty authentic malnad home cooked vegetarian food. Vegetarians will love it. The places nearby are just breath taking. Must visit.
Very good,homely
by Sangeeta N on 26 May 2018 (Family Traveller)
This was our first experience in a home stay and it was amazing. The rooms and bathrooms were clean and the food was tasty. The hosts were extremely helpful and friendly specially the aunty with a beautiful smile. As it takes 8 hours to reach from Bangalore we would recommend to stay for at least two nights. Internet connection will be a problem so plan accordingly. Download maps before starting the journey. Overall a wonderful experience. If you are lucky you can spot a peacock as well...
READ ALL REVIEWS
GundiMane Address
Address
Gundimane Road
Aralagodu, undefined, india
About GundiMane
CHECK IN 07:00 AM
CHECK OUT 09:00 AM