You've already uploaded some photos. Do you want to delete these photos?
Proceed
Which are the most haunted hotels around the world?
10

people

found this answer useful

Useful ?

Yes
There are few places in the world where you can feel as strong supernatural presence as haunted hotels. Tragic background stories of drug addicts, murders, suicides and more with rumours about paranormal experiences of guests checking in will literally send a shiver down your spine. So, if you are a paranormal enthusiast, we have a list of most haunted hotels around the world where you can check in to check out the supernatural manifestations.

Russell Hotel, Australia

Located on George Street at Sydney's Circular Quay, Russell Hotel is said to be haunted by the spirit of an old sailor. Room number 8 is supposed to be a favourite haunt where you can feel the supernatural vibes. Also, people claim to hear unexplained footsteps over creaky floors and opening and closing of doors during the night. The hotel hosts ghost tour for paranormal enthusiasts who want learn more about its haunting past.



Photo of Russell Hotel (from the official website of Russell Hotel)

Address: 143A George Street, The Rocks, Sydney, Australia.
Telephone: +61-292-413543

Hotel Burchianti, Italy

Set in the heart of Florence, Hotel Burchianti is one of the most intriguing haunted hotels you'll ever check in. If you go by reports, this hotel is completely riddled with ghosts. Guests have claimed to see the ghosts of children skipping down the corridors, a woman knitting in a chair, and a maid doing her cleaning rounds in the early hours. Here, the Fresco Room, where Benito Mussolini once stayed, is most likely to send shivers down the spine as visitors have reported a presence watching them and an icy breath on their faces!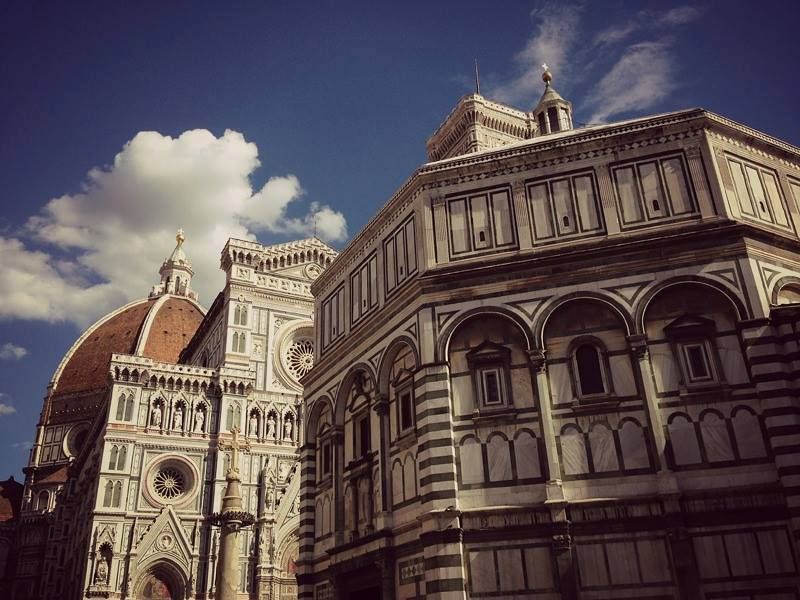 Photo of Hotel Burchianti (from the official Facebook page of Hotel Burchianti)


Address: Via del Giglio, 8, 50123 Florence, Italy
Telephone: +39-055-212796

Banff Springs Hotel, Canada

Banff Springs Hotel is another one to make it to the list of most haunted hotels around the world. Located in Alberta city, Canada, the hotel was built over 125 years ago by the Canadian Pacific Railway, as a luxury stop off point for train travelers. Guests have encountered a bellhop dressed in 60's uniform on the ninth floor, who seems to disappear after he's done helping guests. It is believed he is the ghost of former bellman Sam Macauley, who served at the hotel during the 60′s and 70′s. The hotel is also rumored to be haunted by the spirit of a bride who was allegedly killed in a tragic accident right before walking down the aisle.

Photo of Banff Springs Hotel (from the official website of Banff Springs Hotel)

Address: 405 Spray Ave, Banff, Alberta, Canada
Telephone: +40-376-22211


Grand Hyatt Hotel, Taiwan

The luxurious Grand Hyatt Hotel is believed to be one of the top haunted hotels in Asia. Apparently, it is built over a former wartime political prison and cemetery. According to local residents, it is said to be haunted by the ghosts of several inmates who were executed and buried here. The hotel has rumors about the paranormal activities that keep happening inside its premises with guests reporting to see ghosts in the corridors and hear strange noises from unoccupied rooms. The hotel has also placed a Chinese sutra and other sacred scrolls throughout the lobby in an attempt to get rid of the spirits.

Photo of Grand Hyatt Hotel (from the official Facebook page of Grand Hyatt Hotel)

Address: 2, Song Shou Road, Taipei, Taiwan, 11051
Telephone: +88-622-7201234


Hotel Chelsea, New York

Hotel Chelsea, located in New York, is considered to be one of the most haunted hotels in United States and has many famous ghost stories associated with it. Built in 1884, the hotel was known for its high profile guests, from Andy Warhol to Janis Joplin and Bob Dylan. It is said that the ghost of American novelist Thomas Wolfe haunts the eighth floor. Also, here in Room 100, the Sex Pistols bassist Sid Vicious stabbed his girlfriend Nancy Spungen to death. The hotel is currently closed for renovations.


Photo of Hotel Chelsea (by Velvet)

Address: 222 W 23rd St, New York City, NY 10011
Telephone: +64-69-188770


Ballygally Castle Hotel, Northern Ireland

Ballygally Castle in Ireland was built in 1625 and belonged at the Shaw family for many years and later Cyril Lord, a carpeting magnate, modernized and expanded the property. It was sold again and finally converted into a Hotel. Isobella Shaw, the former Lady of the Castle in 1625, is rumoured to have paid frightening visits by knocking on guests' doors at odd hours before disappearing into the night. It is believed she has wandered the castle for over 400 years in search of the son who was taken from her.



Photo of Ballygally Castle (from the official Facebook page of Ballygally Castle)

Address: Coast Road, Ballygally BT40 2QZ, Northern Ireland
Telephone: +44-282-8581066


So, if you are seeking for some paranormal experience, check in one of these haunted hotels and forget about a good night's sleep as there might be a presence who doesn't want you to be there after all!

Help us rate places you know

Food & Places To Visit