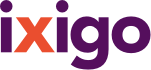 more
Account
Bookings
ixigo money
Alerts
Travellers
Logout
Hidden Valley Camp , Nainital
|
4/5 - Good
(37 reviews)








Hidden Valley Camp Review and Rating
#8 of 17 Specialty lodging in Pangot (37 reviews)
powered by
WRITE A REVIEW
Beautiful Location
by abhay1284 on 28 Jun 2018 (Friends Traveller)
Visited on 9th June, 2018 of this month, Camp is situated 3.5 Km from Pangot main area, means more nature and greenery. Approaching3.5 km road is under construction so you cannot go by tempo traveller or mini bus. You need to park the same outside and hire local taxi "Bolero" (12Pax) that is available in Rs. 150 only. If you are nature lover than this place is ideal for you, enjoy photography, adventure, tracking etc. Camp is situated on the actual Valley so you will get the nature and adventu...
Read More
An amazing trip.
by infoC8 on 10 May 2018 (Friends Traveller)
We have visited in May 2018, camps were comfortable & affordable price! Staff also helpful in all cases.! Near by waterfall is good. Thanks to the manager Mr Rahul & Sunil. and the all supporting team, for the great time we had. We would love to revisit this camp for sure.
Excellent location
by Deepika D on 18 Apr 2018 (Family Traveller)
Hidden Valley Camp at Pangot Nanital is just the perfect weekend break you have been looking We went there recently with family friends and had a blast. There is unending list of activities there for kids and adults. Food was lipsmacking and staff was extremely cordial. The flying fox adventure sports was a treat for the children. The casual hammocks hung between trees, beautiful walking paths adorned with lanterns, rabbits and peacocks to give you company as you enjoy the sunset . Its a surrea...
Read More
Scenic View & Yummy Food
by ShilpiRana on 18 Dec 2017
We took a school trip to Hidden Valley.Camps were really spacious with attach Bathrooms. It was a great experience as the staff was really helpful & all the meals were really tasty. Adventurous activity, bonfire & dj party all perfect. Specially the team building games. Kids really had lots of fun.
Worst Camp of India
by Rahul5783 on 14 Nov 2017 (Family Traveller)
We have gone with our family but the hospitality & facilities are at worst. While booking they tell about facilities like its a 5 star but in reality it is not even 1 star.They give food at fixed time like lunch at 2:30-3:00 PM which is unacceptable as its too late to have food and by that time someone will faint by hunger as there is no place nearby where you can go and have something. All promises are false so never ever go in this for camping.
READ ALL REVIEWS
Hidden Valley Camp Address
Address
Bagar Talla, Pangot
Nainital, undefined, india
About Hidden Valley Camp
CHECK IN 12:00 PM
CHECK OUT 10:00 AM