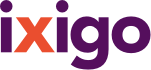 more
Account
Bookings
ixigo money
Alerts
Travellers
Logout
Hotels

››

Horn Ok Please Hostel
Horn Ok Please Hostel , Mumbai
|
4.5/5 - Excellent
(41 reviews)











+ 14 more
Horn Ok Please Hostel Review and Rating
#5 of 663 Specialty lodging in Mumbai (41 reviews)
powered by
WRITE A REVIEW
An amazing hostel for the location!
by Pearldz on 01 Sep 2018 (Friends Traveller)
Really liked Horn Ok Please as a hostel. The staff was really friendly especially Harsh & Vishal who made the stay exceptionally better for me & my friend! The breakfast was great and the vibe of the place is really cool. Short walk from Bandra Station to where you can go to most places in Mumbai for a nominal sum. Highly recommend staying here if you're in Mumbai!
Highly Recommend
by Emily H on 27 Aug 2018 (Solo Traveller)
I really enjoyed staying at this hostel. The owner was especially nice and welcoming along with the other guests I met. The breakfast is good and the space is pretty well kept. The room did stay very cold, where I slept in the female dorm, however. That is mostly my only real area I'd say could use improvement. The space is well decorated and the staff is friendly and helpful. Overall, I think this is great, affordable place to stay in Bandra, conveniently located, with a nice sense of style, st...
Read More
Overall experience during my stay
by mnav25 on 20 Aug 2018 (Business Traveller)
👍🏻A little hostel 5 -10 min walk by Bandra local station 👍🏻This hostel is nice if you want to be social with foreigners and make friends n like to chit chat with some locals 👍🏻Nice breakfast 👎🏻Autos , taxis drop you on the main roads and then you have to walk through narrow dirty streets 👎🏻Bunk bed noisy a bit 👎🏻One thing more - they forget to mention in rules book that after checkout you can collect your luggage by 11 pm sharp not later than it in night and they are very stri...
Read More
Friendly, young and an experience
by AnniesAsianAdventure on 22 Jul 2018
Perfect for: young travelers as a group or solo Great: -clean rooms with comfy beds and access to light and plug by bed -lovely staff -wide range of activities for guests including yoga and bar hopping -lovely free breakfast -clean showers and toilets -nice hang out area in the kitchen To consider: -location is a taxi ride from most tourist sites -might feel unsafe if solo traveler in local area -is for young people I would stay here again because I want a different stay in Mumbai but I wo...
Read More
Good Hostel in Bandra Mumbai
by Soumitra M on 09 Jul 2018 (Solo Traveller)
It's a nice hotel to stay, rooms are clean good breakfast. I love this place.Check is smooth,I stayed in a mix dorm, it's nice to stay with good co travellers and I have enjoyed a lot. It's non smoking place and you have smoke outside but just front also problem as their is a society and they have issue, so smokers have problem. Otherwise it's very good place to stay.
READ ALL REVIEWS
Horn Ok Please Hostel Address
Address
22 D Monte Street
Mumbai, undefined, india
About Horn Ok Please Hostel
CHECK IN 12:30 PM
CHECK OUT 11:00 AM