more
Account
Bookings
ixigo money
Alerts
Travellers
Logout
2.5/5 - Poor
(18 reviews)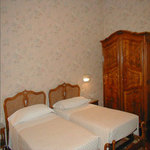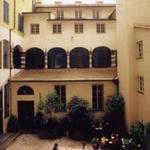 Review and Rating of Hotel Aquila Reale
#72 of 88 hotels in Genoa (18 reviews)
powered by
WRITE A REVIEW
A positive experience for us
by ROHCanberraAust on 13 Nov 2011 (Couple Traveller)
Travelling by train from Rome to the south of France, we broke our journey in Genoa. Arriving on a Sunday afternoon with no hotel organised, we came out of the Principe railway station and saw the Aquila & Reale nearby. It looked fairly respectable so we asked about vacancies. We were offered a double with breakfast for 80 euros. The room we were given was large and looked pretty comfortable, however it was obviously a smoking room. A quick trip back to see Anna at reception and were were in...
Read More
Shabby, shabby hotel, shabby staff, overpriced
by Saskiagrav on 07 Oct 2011 (Solo Traveller)
This hotel is just outside to the right of the Principe train station, I should have known from the shabby reception area that things might not be so great, but my other wonderful hotel close by The Grande Savoie was full due to the boat show being in town that week, which I was also there to attend. The rate for a single 150 euros a night.....Ok now I dont mind paying that price or even double, as long as it is worth it. But this rate was clearly highly inflated due to the demand on rooms beca...
Read More
I have stayed in better Youth Hostels. Avoid at any cost
by rufusspanks on 07 Oct 2009 (Couple Traveller)
I paid €167 per night of this hotel and had it not been prebooked and 100% cancellation fee i would not have stayed upon innitial inspection. Hiking the fares because its Genova's busiest Trade fair week is one thing but at least have the services that reflect the price charged. The room had not been changed since the 1940's apart from what looked like a cheap update of TV, bedside table/ceiling lamps, fridge and bedlinen which date from the 1970's. The bed was two mattresses together that we...
Read More
Not value for money
by itchy_piedi on 06 Nov 2007 (Friends Traveller)
I stayed at this hotel last weekend and have to say that it was a massive disappointment. We paid 100 euro a night for a twin room and expected 3-star quality, which we did not receive (our room was worth 1 or 2 stars max). We had various problems with the room including (but not limited to): no smoke alarm, no 'in case of emergency' sign, no bulbs in floorlamps, dirty floors, no lid on toilet cistern, a telephone from 1962 with exposed wires.... basically, there were no exceptional problems w...
Read More
Nice Hotel
by sophieinsf on 18 May 2004
My husband and I stayed at this hotel last month for 2 nights. It is very convenient (across the street from the train station) and pleasant. The room was very large, especially by European standards, and had nice, heavy furniture and a comfortable bed. One odd thing was it had hardwood floors, which looked great, but it was very noisy walking across the room. The only other problem was that it was quite noisy late at night due to the nightclub on a street in back of the hotel. We managed t...
Read More
READ ALL REVIEWS
Hotel Location
Address
Piazza Aquaverde 1
Genova, Liguria, Italy
About Hotel Aquila Reale
CHECK IN 2:00 PM
CHECK OUT 12:00 PM
Amenities
Amenities information not available.