more
Account
Bookings
ixigo money
Alerts
Travellers
Logout
4.5/5 - Excellent
(2237 reviews)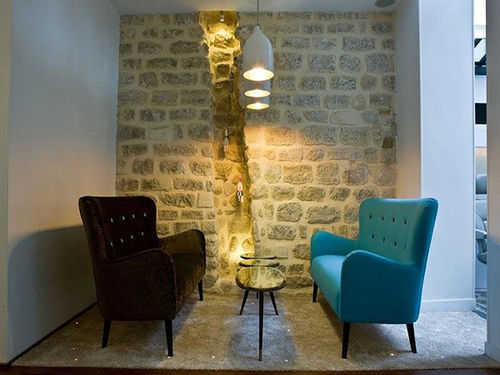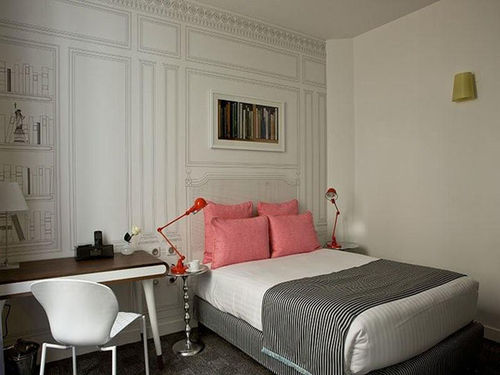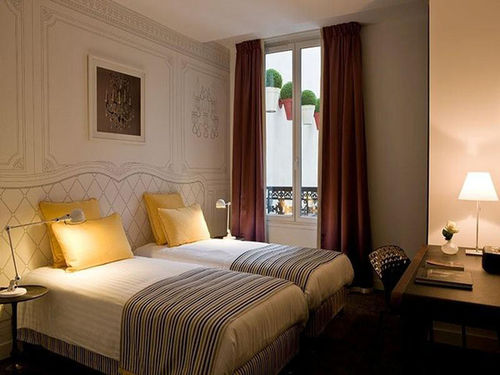 Review and Rating of Hotel Joyce
#58 of 1,794 hotels in Paris (2237 reviews)
powered by
WRITE A REVIEW
Beautiful Experience
by Suzi44 on 16 Jan 2017 (Family Traveller)
The hotel is beautiful. The location is great you can experience Paris by foot. The stuff is helpfull, everyday smiling, positive. The cleanless is flawlessly everyday everything clean. The breakfast tasty and large selection of food and drinks. I have only to say it was great and beautiful experience for my whole family.
Wonderful stay
by Camilleroyon on 15 Jan 2017 (Couple Traveller)
This hotel was everything we could have asked for! The room was exactly like the pictures, the staff were friendly and attentive and had all the essentials your need for a comfortable stay. The bonus was the free snack bar offered which you could help yourself to foods and drinks all day and night up until 2am and there was lots of choice for breakfast which was included. It was very well based and had a metro stop a few minutes away to get to all the tourist attractions and even at night it was...
Read More
Excellent hotel to visit Paris
by kokkampen on 07 Jan 2017 (Couple Traveller)
Joyce is a very good hotel for a citytrip to Paris. It looks good and is situated on a good place to visit the citycenter and Montmartre. Metro is at the edge of the street, The rooms and beds are very good. Also the breakfast is tastefull. All the employees are very helpfull. We come back when we are again in Paris.
Just as we expected
by JohnPPerth on 05 Jan 2017 (Couple Traveller)
Our trustee fellow Trip Advisors were spot on once again Hotel Joyce is perfect for those who look for a well located hotel in a quiet street that is great value for money All of the staff could not have been more helpful and it was lovely to get a cheerful greeting from the team at breakfast every morning Would certainly stay at Hotel Joyce again
Great staff, welcoming and cosy hotel
by Anthony B on 02 Jan 2017 (Couple Traveller)
This is a really nice contemporary looking boutique style hotel, conveniently located close to two metro stations. The room had everything we needed and the bar downstairs had complimentary drinks and pastries. The breakfast was also good and high quality selection really allowed us to start the day off right. The area is great; with lots of bars and restaurants not too far away. Montmatre and Sacre Coeur are also only a short walk away. We found the staff at this hotel very welcoming; they prov...
Read More
READ ALL REVIEWS
Hotel Location
Address
29 Rue la Bruyere
paris, Île-de-france, france
About Hotel Joyce
CHECK IN 2:00 PM
CHECK OUT 00:00 AM