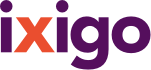 more
Account
Bookings
ixigo money
Alerts
Travellers
Logout
+ 4 more
Room Type
Provider
Hotel Laurenti Review and Rating
#6 of 6 B&Bs / Inns in Soderkoping (24 reviews)
powered by
WRITE A REVIEW
Beautiful situated B&B.
by Flyer747 on 04 Jun 2015 (Family Traveller)
We stayed two nights in Hotel Laurenti, in Soderkoping, Sweden. Soderkoping is a lovley town on the coast of the Baltic sea, with a great history going back to medieval ages, when it was one of the most important ports for the Hansa, the northern European trade company linking towns in northern Germany with the Nordic countries. Gota kanal starts here and ends in Gothenburg. The town is also adorned by a lovely little river. Hotel Laurenti is a one-story building situated next to this river, and...
Read More
It´s kind of booring
by Backmansinhanoi on 28 Mar 2014 (Business Traveller)
The only available hotel to stay in when I Visited Söderköping. Very kind staff met me when I arrived late. The room was big and there was a lot of heavy nice oak furniture. But nothing on the walls. No paintings, no nothing. Like an institution. And also the bathroom was equipped with alarm button if you fall down on the floor. Like an institution. But it was nice enough and clean enough.
Not a nice place to stay......
by Nordic_Mist on 27 Jul 2011 (Couple Traveller)
We arrived at the Hotel Laurenti on our bicycles having cycled from Linkoping earlier in the day. On arrival we were confronted by the manager (owner?) who insisted that we take off our shoes before entering the hotel! (The were a bit dusty from a day on the road but nothing more). He stood guarding the door until we did so. The room was good and very clean and we settled down comfortably. But we opened the window to let in some fresh air. At 23:07 the manager knocked on the door (we were alread...
Read More
Undvik detta hotell
by Rannug39 on 13 Oct 2016
Jag kan inte rekommendera detta ställe. Ägarna går omkring som vakande UV-ar. Har man något mer än en resväska med sig är det knappt att man får ta in det på rummet. En konstig stämning. Flera regler om var man får vara, och när man får vara där, som bara meddelas muntligt
förtvivlad väninna
by margarethasamuel2016 on 07 Oct 2016 (Family Traveller)
min vännina ringde mig tidigare ikväll i tårar. hon skulle idag begrava sin moder och tog i gårkväll in på hotell laurenti med sin dotter , de bodde i olika rum. vid sjutiden träffades i den enes rum och ville samtala om dagens begravning. då kommer reseptionisten upp och informerar dem om att de ej få tala med varandra i rummet( hur visste han det,dold kamera på rummet????)utan måste sitta i allmänna utrymmen; han står kvar i dörren och väntar tills de lämnar sitt hyrda och betalda rum!!!! för...
Read More
READ ALL REVIEWS
Hotel Laurenti Address
Address
Bykvarnsvägen 2
About Hotel Laurenti
CHECK IN 2:00 PM
CHECK OUT 11:00 AM