4/5 - Good
(126 reviews)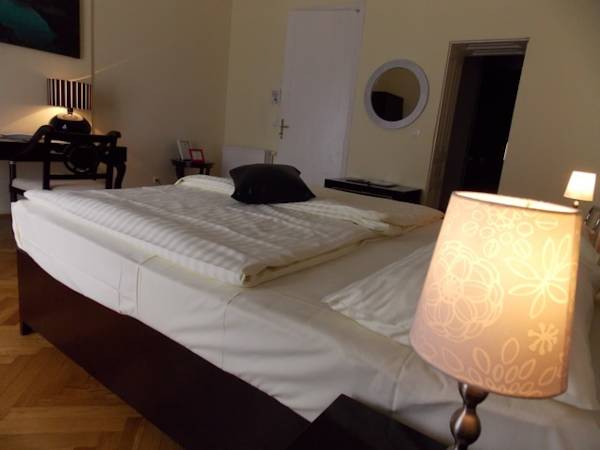 + 33 more
Review and Rating of Hotel Pension Museum
#224 of 366 hotels in Vienna (126 reviews)
powered by
WRITE A REVIEW
No show review
by kokribite on 31 Dec 2016 (Friends Traveller)
I had a room booked here for me and my friend for the first weekend in December. Unfortunately just as I was about to leave for the airport my teenage son was rushed into accident and emergency and diagnosed with diabetes Type 1. He spent the next eight days in hospital. I asked my friend to contact the airline and I contacted the hotel, who told me the booking couldn't be cancelled but that I should contact Booking.com, who I'd booked through. I did this; they told me that hotels would sometime...
Read More
Good value, close to downtown
by Michaela-PRG on 04 Dec 2016
Nice, clean and comfortable place. It has two locations/buildings, but close to each other. Breakfast was fine. There's a breakfast cafe nearby if you're looking for a bigger selection. About 15 min walk to downtown. Right on U-bahn and S-bahn. Couple of stops from the main train station. The staff was very friendly and helpful. Good value for an average traveler.
Great location - if they put you where they say!
by Blonde_in_HK on 07 Sep 2016 (Couple Traveller)
We arrived and were moved to a different building a short walk away. Though it was near, I was on crutches and we had picked this hotel specifically because it was right next to the u-bahn. Even breakfast was served in the other building. Rooms were really average, and the breakfast was a packet-fresh continental style. Rude staff too. They also don't have parking - they just mean there's public parking nearby. Wouldn't stay there again. They also charged our card prior to us even checking...
Read More
Great Place
by Jacoba B on 10 Aug 2016 (Couple Traveller)
Very nice place with huge room in Viennese style: high ceilings, double doors and windows, parquet. Bathroom small but efficient and brand new. Good buffet breakfast. Fantastic location in Museum Quarter! And very nicely priced! Highly recommendable.
Good location but not worth the expense
by BristolDreamer on 10 Jul 2016 (Couple Traveller)
We stayed for 2 nights in Vienna. We wanted to try somewhere similar to a guest house or B and B, as we're tired of the generic, impersonal nature of hotels. Unfortunately we were disappointed. The male manager/owner who met us on arrival was unapproachable and unfriendly. He advised us that breakfast was served on the 1st floor (same level as reception) and we could use the coffee machine there (as no kettle in the room), but to access this area at all times, you had to ring the buzzer. This wo...
Read More
READ ALL REVIEWS
Hotel Location
Address
Museumsstraße 3
Vienna, Vienna, Austria
About Hotel Pension Museum
CHECK IN 2:00 PM
CHECK OUT 11:00 AM