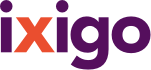 more
Account
My Trips
Customer Service
ixigo money
Alerts
Travellers
Logout

Room Type
Provider
Hotel Sagnik Review and Rating
#1 of 9 B&Bs / Inns in Murshidabad (68 reviews)
powered by
WRITE A REVIEW
Hotel & restaurant
by Safari51745462839 on 09 Nov 2018 (Family Traveller)
Very nice hotel to stay. Food is very good. All staff & ambiance are superb. In a single word - Only Sagnik at Murshidabad. All round historical places places are very near. They having good travel arrangement. mainly Electric Rickshaw by which we travel very comfortably very places.
Most known but not the most preferred
by imransimsr on 24 Oct 2018 (Couple Traveller)
Please don't expect this to be a very good hotel. Would rate it average in terms of service, cleanliness and good for the food served. Ambience is poor. Murshidabad being a tourist place should have good hotels of 3 star rating.
Hotel.. ? B & B would be more like it
by pcsarkar on 03 Apr 2018 (Family Traveller)
Stayed for 3 nights in March end, 2018 as a short vacation. To expect a professionally managed hotel in a backwater area like Murshidabad would be futile. So our party of four checked in, having booked two nos. double deluxe A/c rooms @ Rs 1100 + taxes per night. The rooms were suffocatingly tiny, and very poorly equipped. Two of us could shift to an Exclusive A/c suite @ Rs 3219 + taxes per night (! ! ! ). The "suite" was horrifyingly expensive, composed of the usual tiny bedroom and a small an...
Read More
They said it is the best hotel in Murshidabad. I am perplexed.
by Anu610 on 09 Mar 2018 (Family Traveller)
Well, long story short... had a phone booking for a double non-ac room. We checked in three hours later from our stipulated time due to personal choice. But, by that time even, the room was not ready. Spider webs were hanging from the roof. No towel was given to us. No TV in the room. Hilariously, after I said so, a boy brought a granddad tv from somewhere and fixed it in our room in our presence and it worked. So we had to do with an antique TV. Then we found dirty white bed sheets and torn pil...
Read More
Good value for money
by papai2013 on 22 Nov 2017 (Family Traveller)
Good hotel made better by very good attitude of the owner and the staff however sparse. They attend to your needs. The room phone did not work but one could take the lift down to address issues if any. Food is very reasonable ( five meals and three breakfasts for us six cost RS 1200 in all ! take rooms on the upper floors as they are new additions and look fresh. Food variety is very good and eggs are made to order at breakfast. Service is a bit tardy but your Toto driver is their Man Friday h...
Read More
READ ALL REVIEWS
Hotel Sagnik Address
Address
77 omrahaganj Lalbagagh
About Hotel Sagnik
CHECK IN 2:00 PM
CHECK OUT 12:00 PM