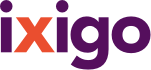 more
Account
My Trips
Customer Service
ixigo money
Alerts
Travellers
Logout
Hotels

››

Hotel Sri Ramathirivathi 60 Kms From Nagapattinam

Room Type
Provider
Hotel Sri Ramathirivathi 60 Kms From Nagapattinam Review and Rating
#2 of 7 Specialty lodging in Vaitheeswarankovil (5 reviews)
powered by
WRITE A REVIEW
Good Hotel very near to temple
by WVR7933 on 29 Jan 2019 (Couple Traveller)
This Hotel is located at Sannadhi street, just 100 meters walking distance from the Temple. Reasonably good hotel. Ambiance OK and service is too Good.Rooms are well maintained and AC is functioning well. sleeping quality of Bed is very good. They have one restaurant at the Ground Floor which serves breakfast, Lunch and Dinner. Food is OK. People staying at other hotels as also travellers take food in this hotel. However the following things to be attended by the Hotel Management to lure more ...
Read More
Decent place close to main entrance of Temple
by shitharth s on 18 Oct 2018 (Family Traveller)
We were on a road trip starting from Chennai and were stopping at temple towns along the way till our hometown which is near Kumbakonam. We reached Vaitheeswaran Koil around 2 pm in the afternoon and started looking for a place to stay on the spot. After looking at a few lodges in the main road (which were not up to the mardk), we were led to Sri Ramathirivathi located in a street adjunct to the main road. We took the AC room in the second floor which cost us Rs 990/day per room. They also have...
Read More
Value for Money
by HARIPRIYA2014 on 02 May 2018 (Family Traveller)
Good accomodation provided nearby to the temple entrance, value for money. Hotel restaurant is getting renovated, hence could not have a chance to eat there, nearby hotels are available with good taste.
Convenient location but can improve amneties like have a restaurant.
by AminaRai on 04 Jan 2017 (Family Traveller)
They are located in a lane bang opp to the main entrance of the temple some 150mts away. Booked a standard a/c double room. The price was Ok. They have a website from where all prices can be viewed. I enquired through their website for a booking and they promptly called me back and confirmed the booking. Also sent me an SMS and called on the day of check-in that I was coming. All that was good. The room was quite small with a double bed for 2 adults. The fan was atrocious (kept making a noice th...
Read More
VFM stay
by svaidyanath on 29 Dec 2016 (Family Traveller)
A nice lodge/hotel neatly tucked in the steer opposite to the temple. Very well maintained: we needed a place only for the night. We were sceptical about the place till we reached there. Neat and comfortable. The rooms were not big but good enough.. the people at the reception were cordial and helping. It doesn't have a restaurant, which is a concern as the morning tea has to be outside.. The proximity to the temple is a big plus.. Overall a perfect VFM for a night stay..
Hotel Sri Ramathirivathi 60 Kms From Nagapattinam Address
Address
swami sannathi street
About Hotel Sri Ramathirivathi 60 Kms From Nagapattinam
CHECK IN 2:00 PM
CHECK OUT 12:00 PM