more
Account
Bookings
ixigo money
Alerts
Travellers
Logout
4/5 - Good
(468 reviews)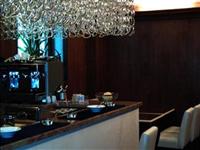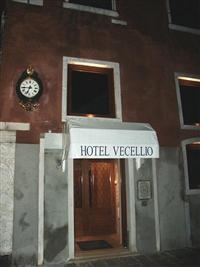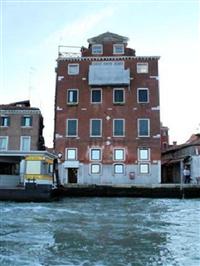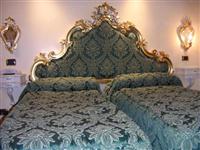 Review and Rating of Hotel Vecellio
#177 of 386 hotels in Venice (468 reviews)
powered by
WRITE A REVIEW
Fantastic little hotel
by rebeccaharman72 on 10 Dec 2016 (Couple Traveller)
For one of the cheapest hotels in Venice the room was immaculately clean with wonderful solid wood flooring, marble bathroom and crisp white towels and bedding. Great room with helpful and friendly staff, with great continental breakfast. The only downside is a 20 minute walk from the centre of the Island but actually this made for a peaceful and quiet night overlooking the sea. This hotel won't stay at this price for long - grab it while you can! p.s. if you do stay here do check out the 'cafe ...
Read More
Amazing time
by hparkes1986 on 09 Nov 2016 (Couple Traveller)
Hotel Vecellio was ideal for our three night stay in Venice. It was easily accessible from the hotel and we were greeted with a warm welcome on arrival. It was my birthday when we were there and I was presented with a beautiful bouquet of flowers at breakfast. The staff couldn't do enough for us and the room we had was superbly cleaned and very comfortable. We would definitely stay here again if we are lucky enough to go back to Venice.
Friendly hotel, great for short break.
by sam c on 05 Nov 2016 (Family Traveller)
We stayed here for 3 nights in October with our 12 yr old son, our room was no 6 double with a single bed which I think doubled up as an easy chair. The room itself was perfectly functional for us, TV ok but just music channel English. WIFI was easy to use. Bathroom adequate too, extra pillows arrived upon request. Fridge to store drinks. The breakfast was nice with freshly brewed coffee delivered by the very kind and friendly hosts. This is a small hotel so cosy and homely. It's location is gr...
Read More
Clean, cheap and cheerful
by Elizabeth S on 28 Oct 2016 (Couple Traveller)
Well situated close to boat stop so very easy on arrival. We arrived early but our room was ready and they checked us in straight away. Rooms are basic but very clean and sufficient for a sight seeing holiday when you are using it to sleep, bath and breakfast rather than wanting any luxury. Staff are helpful and knowledgeable. Breakfast is continental but sufficient to get you going in the morning with enough choice for most people.
Dual Aspect Ground Floor Room at the Water's Edge
by Benno_Pops on 28 Oct 2016 (Couple Traveller)
A recent long weekend in Venice was made all the better when staying at this budget hotel. Staff were very friendly and even left a surprise bouquet of flowers in our room when they discovered it was my partner's birthday. Located on the northern side of Venice, right on the edge of the lagoon, it is convenient for restaurants, water transport, and you wake to a magnificent view! Our room though a little Spartan was very clean, and very much in keeping with the Venetian theme - an elaborate he...
Read More
READ ALL REVIEWS
Hotel Location
Address
Cannaregio 5039/A
Venice, Veneto, Italy
About Hotel Vecellio
CHECK IN 2:00 PM
CHECK OUT 11:00 AM