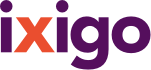 more
Account
Bookings
ixigo money
Alerts
Travellers
Logout
3.5/5 - Average
(6 reviews)





Hotel Zangchuk Review and Rating
#12 of 15 B&Bs / Inns in Kaza (6 reviews)
powered by
WRITE A REVIEW
Nice place to stay in.
by jeevansingh007 on 19 Nov 2018 (Friends Traveller)
I visited spiti valley in august with my friends. We didnt booked hotels online so we searched for rooms by ourselves. Finally we got rooms at hotel zangchuk for 800/room. It was a good hotel with rooms with attached washrooms and with balconies and a nice view of mountains. Food was average but still it was better than other places those we tried in kaza.
Best you can get
by Its_ravinder on 19 Nov 2018 (Solo Traveller)
I stayed for 23 days in kaza and i tried 3 places to stay but i found out hotel zangchuk as a best option. At first i hesitated to stay their bcoz to be honest i didnt found good stuff about them on google but when i stayed i found all opposite. Rooms were spacious food was nice. Yes there was no wifi but still it was a good hotel with cheap rates. They didn't served food in the rooms for xyz reasons on a very cold evening. Staff was very healpful. Their were a huge parking space. With My room i...
Read More
look for other better options
by akshita636 on 20 Sep 2018 (Business Traveller)
no doubt hotel is near by market area .... but you can get other better options in the same price .... staff was rude they directly say no on your face if they dont want to provide you something ..... you cant sleep in day time because construction work is going in and around the hotel .. food is avoidable (trust me not god at all) better you can explore kaza market and look for restaurants ... big thing is to attract customer they have written wifi on front gate but when you see closely there's...
Read More
Horrible place
by namratawakhloo on 18 Jun 2018 (Family Traveller)
Its filthy, no service, bad food, pathetic staff, no furniture in the room except a bed, terrible washrooms, no wifi, kitchen opens very late in the morning, no amenities...........you get much better rooms at a cheaper price!
Budget hotel for the explorers
by ayansg on 13 Jun 2018 (Family Traveller)
This is a budget property, centrally located at Kaza, with minimalistic facilities. We had booked a room downstairs but that was not much spacious for our family of 3. So they upgraded our stay to an actual triple bed room at the ground floor(which is actually the top floor of the hotel) and the room was spacious and up to the mark with one extra cot and fancy looking room accessories. Every room has an attached balcony from where you can have an overall view of almost entire Kaza village. The r...
Read More
READ ALL REVIEWS
Hotel Zangchuk Address
Address
Main bazar
Kaza, undefined, india
About Hotel Zangchuk
CHECK IN 12:00 PM
CHECK OUT 12:00 PM