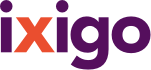 Account
Bookings
Customer Service
ixigo money
Alerts
Travellers
Logout
Hotels near Bagdogra Air Force Base Airport Baghdogra
( 165 hotels )
There are around 165, Hotels near Bagdogra Air Force Base Airport Baghdogra, India , where traveller can enjoy a comfortable stay. Hotels starting from ₹776 per night are available for stay near Bagdogra Air Force Base Airport Baghdogra. Compare Baghdogra hotels prices on ixigo and save upto 55% on your booking of Baghdogra hotels.
Read more
Hotels Near Bagdogra Airport
Bagdogra is situated at the foothills of the Himalayas, in darjeeling district of the Indian state of West Bengal. It is a beautiful place that is visited by many tourists all around the year. The place is supposed to be at its best during the monsoons and is perfect for people who want to get away from their daily busy lives. For people planning on visiting the place, there are many hotels near Bagdogra Airport.
Nearby Places of Interest
For tourists, touring the city of Bagdogra, there are many options available that are close to the airport. These are some of the places that they can visit include:
Coronation Bridge
Located very close to the city, this British style coronation bridge was built in 1930 to celebrate the coronation of King George (V). The bridge has been constructed on the way to Doors and Kalimpong on National Highway 31. It is also known by the name of Sevoke Coronation Bridge and is built where Teesta and Rangeet river merge. It is situated around 10 kilometers away from the airport. There are many decent, clean and tourist friendly hotels near Bagdogra International Airport, where you can choose to stay.
The silence city
One of the most frequented places in Bagdogra, the silence city is visited by almost all tourists who visit this place. It is also known as The North Bengal Science Centre and is also situated close to the city at a distance of 20 kilometers. It has a planetarium that has astronomical shows being held every now and then. The place is also often made use of for educational tours.
ISKCON temple
Again, a very famous place among the locals and tourists alike, ISKCON temple is managed by the Hare Krishna Movement or the International Society for Krishna Consciousness (ISKCON). It is situated almost 16 kilometers away from the city and is a must visit Inside the temple, there are idols of Lord Krishna with his wife Radha, Lord Chaitanya, Lord Narasimha and some others.
Surya Sen Park
This place is famous among the children. Located close to the city of Bagdogra, it is an eco-friendly park that has all kinds of entertainment facilities for children. This place is equally enjoyed by the locals. It gets its name from the freedom fighter Surya Sen.
Connectivity from the Airport
You will never have a problem with transportation in Bagdogra. It has a well planned and strategically sound transportation scene.
Prepaid Taxis
It is a commonly used option by tourists who travel to Bagdogra. The airport also has a prepaid taxi stand from where you could get one to the destination of your choice. Otherwise, there are also local taxi stands that can be found throughout the city.
Auto rickshaws
Auto rickshaws are also a very convenient option here. There are available everywhere and are also very affordable.
Other than this, there are private and government run buses that you can take.
Types of hotels near Bagdogra Airport
If you're looking for hotels near Bagdogra Airport, there are options available in luxury, mid-range and budget hotel options.
Luxury Hotels near Bagdogra Airport
If you're planning to stay in Ahmedabad at a hotel, there are multiple options available near the airport itself. Whether it's a single room or you're looking for family hotels near Bagdogra Airport, these are some of the options you can consider: Royal Sarovar Portico Siliguri, Marina's Motel, Hotel Central Park, Courtyard by Marriott Siliguri, Sinclairs Siliguri and Barsana Hotel and Resort.
Mid- Budget Hotels near Bagdogra Airport
Some of the options that you can choose from this category include Hotel Mount View, Hotel Debjyoti, Hotel Sharda, Hotel Central Plaza, Hotel North Point and Hotel Niladrii Galaxy.
Budget Hotels near Bagdogra Airport
If you're the kind of person who only books hotels based on customer reviews and ratings, there are plenty of budget star rating hotels near Bagdogra Airport. Some of the options you can consider include Hotel Himalayan Regency, Breeze Hotel, Phoenix Lodge, RS Bhavan and Tourist Lodge and Hotel Prakash.
*prices shown are per night per room & inclusive of taxes
10.4 km from Bagdogra Air Force Base Airport

-

-

-

13.7 km from Bagdogra Air Force Base Airport

-

-

-

10.2 km from Bagdogra Air Force Base Airport

-

-

-

8.4 km from Bagdogra Air Force Base Airport

-

-

-

10.1 km from Bagdogra Air Force Base Airport

-

-

-

13.9 km from Bagdogra Air Force Base Airport

-

-

-

11.2 km from Bagdogra Air Force Base Airport

-

-

-

10 km from Bagdogra Air Force Base Airport

-

-

-

9.6 km from Bagdogra Air Force Base Airport

-

-

-

10 km from Bagdogra Air Force Base Airport

-

-

-

10.1 km from Bagdogra Air Force Base Airport

-

-

-

10.3 km from Bagdogra Air Force Base Airport

-

-

-

2.5 km from Bagdogra Air Force Base Airport

-

-

-

Hotel Sharda

Pradhan Nagar Post Office, Hill Cart Road, Siliguri, Mallaguri, Siliguri

9.9 km from Bagdogra Air Force Base Airport

-

-

-

6.9 km from Bagdogra Air Force Base Airport

-

-

-

9.9 km from Bagdogra Air Force Base Airport

-

-

-

9.9 km from Bagdogra Air Force Base Airport

-

-

-

12.3 km from Bagdogra Air Force Base Airport

-

-

-

9.9 km from Bagdogra Air Force Base Airport

-

-

-

12.8 km from Bagdogra Air Force Base Airport

-

-

-

10 km from Bagdogra Air Force Base Airport

-

-

-

10 km from Bagdogra Air Force Base Airport

-

-

-

12.2 km from Bagdogra Air Force Base Airport

-

-

-

9.7 km from Bagdogra Air Force Base Airport

-

-

-

10.6 km from Bagdogra Air Force Base Airport

-

-

-