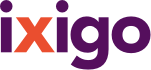 Account
Bookings
Customer Service
ixigo money
Alerts
Travellers
Logout
Hotels near Bengaluru International Airport Bengaluru
( 98 hotels )
There are around 98, Hotels near Bengaluru International Airport Bengaluru, India , where traveller can enjoy a comfortable stay. Hotels starting from ₹690 per night are available for stay near Bengaluru International Airport Bengaluru. Compare Bengaluru hotels prices on ixigo and save upto 27% on your booking of Bengaluru hotels.
Read more
Hotels Near Bengaluru Airport
One of the largest cities in India, Bengaluru is also known as the IT capital of the nation. A wonderful blend of past and present, it has many iconic attractions. It beautifully juxtaposes historical and cultural gems in a modern world. Throughout the year, Bengaluru enjoys a pleasant weather, therefore travellers can visit this place in any season of the year.

If you are looking for hotels near Bengaluru Airport on your trip, then there are several accommodation options.


There are a number of hotels in Bengaluru that cater to all kinds of travellers. Whether you are travelling alone, with a group of friends, or with family, Bengaluru hotels have something for everyone. If you are visiting the city for a vacation or on a business trip, then you can choose the most suitable staying option from the available ones. You can also stay in hotels near Bengaluru Airport for convenience and vicinity from the airport.

Places to visit near Bengaluru Airport
1. Devanahalli Fort (14 km)
Believed to be the birthplace of Tipu Sultan, Devanahalli Fort is a symbol of history. Their is a memorial outside the fort. With a small entrance, visitors can enter inside the fort. It has a temple and a vast area within the complex.

2. Bengaluru Palace (31 km)
An architectural wonder, Bengaluru Palace is built in Tudor style of architecture with fortified turrets, battlements and walls. It consists of a royal Durbar Hall adorned with paintings and a garden full of flowers.

3. Bhoga Nandeeshwara Temple (32 km)
It is a 1000 years old temple located at the base of Nandi Hills. Dedicated to Lord Shiva, the temple has intricate carvings, sculptures and ornate pillars. It has a holy tank inside the complex and there are many legends associated with the temple.

4. Freedom Park (33 km)
Erstwhile Central jail, the Freedom Park was inaugurated to the public in November 2008. The park has a library, a joggers' stretch, a children's play area and a part of it has been dedicated for holding protests. It also has brilliant sculptures of olden days prisoners.
5. Lal Bagh (36 km)
Started by Hyder Ali in 1760, Lal Bagh Botanical Garden is of royal origin. It was initially designed in Mughal Style on the model of an extensive garden at Sira in Tumkur near Bengaluru. Currently, it has achieved fame for nurturing the concept of horticulture.


Connectivity To & From bengaluru Airport
Bengaluru Airport, also known as the Kempegowda Airport, is located approximately 40 km away from the city centre.

There are many modes of transport available to reach the airport. Buses, taxis and rental cabs are some of the most popular transports used to reach the airport.

Travellers can take AC or non-AC buses to reach the Kempegowda Airport. Prepaid taxis and cabs can also be booked to reach the airport.

Hotels Near Bengaluru Airport
There are a number of staying options available as per one's budget and requirement in Bengaluru. Travellers can choose from an array of hotels near Kempegowda Airport.

Clarks Exotica Convention Resort & Spa is the only 5-star hotel near Bengaluru Airport.

The Windflower Resort & Spa, Arna Hotel, Goldfinch Retreat, and Signature Club Resort are the main 4-star hotels near Bengaluru Airport.

Apart from the above mentioned high-end hotels, there are many 3-star hotels and budget hotels as well where travellers can stay comfortably. Purple Cloud Hotel, Arra Grande Suites, Npg Hotel, Ranna Northgate, Breeze Suites, Fantasy Golf Resort, Hotel Residency, etc. are some of the main 3-star hotels near airport.

Sr Comfort, Ample Inn, Housefinch Residency, Airport Residency, Orange Corner, etc. are some of the most popular budget hotels near Kempegowda International Airport.
*prices shown are per night per room & inclusive of taxes
12.3 km from Bengaluru International Airport

-

-

-

10.8 km from Bengaluru International Airport

-

-

-

9.4 km from Bengaluru International Airport

-

-

-

9.7 km from Bengaluru International Airport

-

-

-

Sr Comfort

Next To Indian Airforce, Bangalore Rural North

14.7 km from Bengaluru International Airport

-

-

-

9.3 km from Bengaluru International Airport

-

-

-

10.2 km from Bengaluru International Airport

-

-

-

Taj Bangalore

Devanahalli Bengaluru, Kempegowda Road Bengaluru, Bangalore International Airport, Bengaluru

5.1 km from Bengaluru International Airport

-

-

-

13.4 km from Bengaluru International Airport

-

-

-

9.5 km from Bengaluru International Airport

-

-

-

9.5 km from Bengaluru International Airport

-

-

-

Shivas Gateway

Bangalore International Airport, Bengaluru, Airport Road Bengaluru, Sadahalli Bengaluru

9.2 km from Bengaluru International Airport

-

-

-

14.6 km from Bengaluru International Airport

-

-

-

13.5 km from Bengaluru International Airport

-

-

-

12.5 km from Bengaluru International Airport

-

-

-

1.9 km from Bengaluru International Airport

-

-

-

Breeze Suites

Chikkajala Bengaluru, Airport Road Bengaluru, Bangalore International Airport, Bengaluru

12.4 km from Bengaluru International Airport

-

-

-

10 km from Bengaluru International Airport

-

-

-

9 km from Bengaluru International Airport

-

-

-

14.3 km from Bengaluru International Airport

-

-

-

12.5 km from Bengaluru International Airport

-

-

-

13.5 km from Bengaluru International Airport

-

-

-

9.9 km from Bengaluru International Airport

-

-

-

12.5 km from Bengaluru International Airport

-

-

-

9.2 km from Bengaluru International Airport

-

-

-