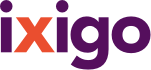 Account
Bookings
Customer Service
ixigo money
Alerts
Travellers
Logout
Hotels near Chennai International Airport Chennai
( 931 hotels )
There are around 931, Hotels near Chennai International Airport Chennai, India , where traveller can enjoy a comfortable stay. Hotels starting from ₹623 per night are available for stay near Chennai International Airport Chennai. Compare Chennai hotels prices on ixigo and save upto 38% on your booking of Chennai hotels.
Read more
Hotels Near Chennai Airport
Formerly known as Madras, Chennai is the capital city of Tamil Nadu state, on the Coromandel Coast of the Bay of Bengal. It is popular as the "Gateway to South India" and is a main administrative and cultural centre.
If you are looking for hotels in the city or hotels near Chennai Airport on your trip here, then you will be happy to hear that the options are numberless. Here, come take a look:

All the hotels in Chennai offer a range of facilities and services to ensure a comfortable stay for their guests. If you are planning to visit this city for a vacation or on a business trip, you can look for hotels near Chennai airport as per your budget and preferences. You can choose to stay in hotels near Chennai International Airport or in the city centre, depending on your itinerary.


Places To Visit Near the Chennai Airport
Lakshmi Narasimhar Temple (1.1 km)
A holy place devoted to Lord Narasimha, an incarnation of Lord Vishnu, Lakshmi Narasimhar Temple is situated on Vellore - Polur road.

Viswaroopa Adhivyadhihara Sri Bhaktha Anjaneyaswami Temple (2.1 km)

Sculpted from a single rock, the 32 feet idol of Sri Anjaneyar is the major highlight of this temple. It is believed to have therapeutic and healing powers.

Phoenix Marketcity (4.3 km)

One of the largest malls in Chennai, Phoenix Marketcity is transforming the retail & entertainment experience in the city. Here, you will find flagship stores of major renowned brands.

Kalikambal Temple (4.8 km)
Steeped in history, the Kalikambal Temple is devoted to the Shaivite Gods - Shiva and his companion Kamakshi in her warmhearted avatar.
Elliot's Beach (8.8 km)
Elliot's Beach forms the end-point of the Marina Beach shore and is one of the cleanest beaches in the city of Chennai.
Connectivity To and From the Airport
Chennai International Airport is the third busiest airport in India. It is a bustling portal for flyers who visit southern states of India like Kerala, Karnataka, Goa and Tamil Nadu.
It is quite convenient for a person to reach from city centre to the airport. The distance one needs to cover is approximately 19 km.
One can board the metro to reach the airport. The first train from Chennai Central to Airport starts at 4:32 AM and the last one operates at 11.07 PM.
Other than metro you can find a number of AC buses and regular interurban buses for this route. You can also book a pre-paid taxi or book an Ola or an Uber to reach the airport in 50 mins.
Luxury Hotels Near Chennai Airport
The spirited city of Chennai has no dearth of luxury accommodations for those who are ready to be extravagant on their vacation. Trident Chennai, Hilton Chennai, ITC Grand Chola, Radisson Blu Hotel GRT Chennai, Lemon Tree Hotel Shimona and Le Royal Meridien Chennai are some of the best luxury hotels near Chennai Airport.
These ultra-modern hotels come with classy rooms, upscale facilities, superlative service and plush dining to make your stay comfortable and opulent.

Business Hotels Near Chennai Airport
If you are looking for hotels in the "City of Temples", near the business district of the region, then there a number of options you can choose from.
Grand Chennai by GRT Hotels, The Raintree Hotel Anna Salai, Savera Hotel, The Leela Palace Chennai And The Residency Towers are some of the options for business hotels near Chennai Airport.
These hotels have a modern infrastructure with all amenities for the comfort of the guests. You can book these properties and enjoy a perfect stay. Common facilities that will be provided to the guests include Wi-Fi, parking, laundry, parking, airport shuttle, etc.
Budget Hotels Near Chennai Airport
Have a limited budget for your accommodation and getting a decent stay in Chennai worrying you? Shed all your concerns and have a look at some of the most affordable budget hotels near Chennai Airport that offer excellent service and satisfying facilities.
Treebo Trend Nestlay Airport, The Mount Manor, Treebo Trend Adin Residence, Orange Inn and Hotel Rathnavel Towers are some of the great budget hotels here. These offer the best value-for-money properties with great and basic facilities and services.
So, next time you are planning to visit Chennai for leisure or work, this list of hotels will help you find the best stay.
*prices shown are per night per room & inclusive of taxes
9.1 km from Chennai International Airport

-

-

-

10 km from Chennai International Airport

-

-

-

8.3 km from Chennai International Airport

-

-

-

9.1 km from Chennai International Airport

-

-

-

9.7 km from Chennai International Airport

-

-

-

8.6 km from Chennai International Airport

-

-

-

10.2 km from Chennai International Airport

-

-

-

8.5 km from Chennai International Airport

-

-

-

8.7 km from Chennai International Airport

-

-

-

4.3 km from Chennai International Airport

-

-

-

8.5 km from Chennai International Airport

-

-

-

8.8 km from Chennai International Airport

-

-

-

9.3 km from Chennai International Airport

-

-

-

7.3 km from Chennai International Airport

-

-

-

7.9 km from Chennai International Airport

-

-

-

10 km from Chennai International Airport

-

-

-

7.7 km from Chennai International Airport

-

-

-

10.1 km from Chennai International Airport

-

-

-

8.3 km from Chennai International Airport

-

-

-

6.1 km from Chennai International Airport

-

-

-

9.2 km from Chennai International Airport

-

-

-

6.6 km from Chennai International Airport

-

-

-

8.3 km from Chennai International Airport

-

-

-

8.6 km from Chennai International Airport

-

-

-

7.6 km from Chennai International Airport

-

-

-