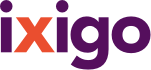 Account
My Trips
Customer Service
ixigo money
Alerts
Travellers
Logout
Hotels near Dabolim Airport Goa
( 835 hotels )
There are around 835, Hotels near Dabolim Airport Goa, India , where traveller can enjoy a comfortable stay. Hotels starting from ₹768 per night are available for stay near Dabolim Airport Goa. Compare Goa hotels prices on ixigo and save upto 51% on your booking of Goa hotels.
Read more
Hotels Near Goa airport
Most famous for its effervescent nightlife and serene beaches, Goa is the smallest state in India. It is popular as the "party hub of the country" and is flocked by thousands of tourists all year round.
If you are looking for hotels in the city or hotels near Goa Airport, then you will be happy to know that there are countless options available. Here, come take a look:

All the hotels in Goa offer a range of facilities and services to ensure a pleasurable stay to its guests. If you are planning to visit this city for a vacation or on a business trip, you can look for hotels near the Goa airport as per your requirements and preferences. You can choose to stay in hotels near Goa International Airport or around popular attractions, depending on your itinerary.
Places To Visit Near the Goa Airport

Japanese Garden (8 km)

Overlooking the sea, Japanese Garden is among the most scenic spots located close to the airport. Offering a sensational island view and a narrow path leading down to the beach, it is a perfect spot to spend a peaceful evening.

St. Francis Xavier Church, Mormugão (8.4 km)

The St. Francis Xavier Church, Mormugao in Goa is popularly referred to as 'The Mormugao Church'. The chapel is most popular among sailors on ships which dock at the Mormugao Harbour and among the tourists.

Monkey Island (8.2 km)
Located on the west side of Mormugao, the Monkey Island is a perfect place to indulge in snorkelling and spend some leisure time. This island is loved by tourists who wants to stay away from the hustle-bustle of the main city.

Chicalim Church (3 km)

The Chicalim church, founded in 1625 by the Jesuit society in Goa, is among the most beautiful churches in Goa. The church was then rebuilt in 1747.

Bimbel Beach (7.5 km)
Located in South Goa, Bimbel Goa is among the most famous beaches in India. It is the perfect place to relax and unwind. Surrounded by greenery, the beach looks beautiful.
Connectivity To and From the Airport

Goa International Airport is located 4 km from the nearest city of Vasco da Gama, 23 km from Margao, and around 30 km from the state capital Panjim.
Reaching the city centre from the airport is convenient as public transport is easily available. Pre-paid and post-paid taxis can be booked from outside the airport terminal.
If looking to save some money, you can walk out of the airport and take a local bus to Vasco bus terminus. It will cost around INR 15. Travellers can also take a shuttle bus service to Panaji, which cost around INR 45.
Luxury Hotels Near Goa Airport

The beautiful city of Goa has a number of luxury accommodations for those willing to spend extra money on their vacation. Grand Hyatt Goa, Cidade de Goa, ITC Grand Goa, Coconut Creek, DEVASTHALI - the Valley of Gods, The HQ and Stonewater Eco Resort are some of the best luxury hotels near Goa Airport.
Facilities like swimming pools, high-spa, concierge services, in-house bar and restaurants are available on most of the luxury properties. Rooms are plush and provided with all high-end amenities.
Business Hotels Near Goa Airport

If you are looking for hotels in the beach city of Goa, near the Dabolim Airport, then there a plethora of options you can choose from.

La Sunila Suites, Sea View Resort, Bogmalo Beach Guest House, Presa Di Goa and Riva Beach Resort are some of the options for business hotels near Goa Airport.
These hotels are equipped with all modern amenities to ensure a comfortable and joyous stay to its guests. You can book these properties and take advantage of all the facilities they offer. Common facilities that are provided to all the guests in these properties include Wi-Fi, parking, laundry, 24*7 room service, parking, airport shuttle, etc.
Budget Hotels Near Goa Airport

Looking for a budget holiday? Shed all your concerns and enjoy a stay at some of the most affordable budget hotels near Goa Airport that offer mind-blowing services and satisfying facilities.
OYO 2195 Hotel Maharaja, OYO 18435 Calangute Beach Resort, Oyo 15263 Seaview Holiday Apartments, Damodar Guest House and Oyo Home 18687 Lake View are some of the best budget hotels here. They offer the value-for-money services. Wi-Fi, room service, in-room dining are some of the common facilities these properties offer.
So, next time you are planning to visit Goa with family or friends, these hotels will ensure a comfortable stay and memorable vacation.
*prices shown are per night per room & inclusive of taxes