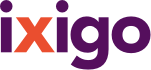 Account
My Trips
Customer Service
ixigo money
Alerts
Travellers
Logout
Hotels near Kamakhya Railway Station Guwahati
( 366 hotels )
There are around 366, Hotels near Kamakhya Railway Station Guwahati, India , where traveller can enjoy a comfortable stay. Hotels starting from ₹746 per night are available for stay near Kamakhya Railway Station Guwahati. Compare Guwahati hotels prices on ixigo and save upto 36% on your booking of Guwahati hotels.
Read more
Hotels Near Guwahati Railway Station
Located between the Brahmaputra River and the foothills of Shillong Plateau, Guwahati is the largest city of Assam. Guwahati boasts of spectacular landscape, serene rivers, rich wildlife and majestic hills. This place is a heaven for nature and wildlife lovers. It also consists of some of the most religiously significant temples and hence it's also known as the 'city of temples'.

If you are looking for hotels near Guwahati railway station in Guwahati, then there are a number of options available.

Whether you are travelling solo, with a group of friends, or with family, all the hotels in Guwahati offers high-quality facilities and amenities to their guests. If you are visiting the city for a vacation or on a business trip, then you can choose the most suitable staying option from the available ones. You can also stay in hotels near Guwahati railway station for convenience and vicinity from the railway station.

Places to Visit Near Guwahati Railway Station

Assam State Museum (1 km)

One of the most popular tourist attractions in Assam, it was established in 1940. The museum exhibits sections such as - crafts, history, folk art, culture, etc. This is a must-visit place for history and culture enthusiasts.

Umananda Temple (3 km)

Located on the peacock island in the mighty Brahmaputra River, this temple was built in 1696. According to legends, Lord Shiva resides here in the form of Bhayananada.

Assam State Zoo Cum Botanical Garden (6 km)

Established in 1957, this zoo is spread over an area of 175 hectare. Also known as Guwahati Zoo, it consists of a variety of rare animals & bird species. Indian Rhinoceros, tigers, leopards, deer, black bears and many other animals can be seen here.


Kamakhya Temple (9 km)
Located on the Nilachal hill, this temple is dedicated to the goddess Kamakhya. As per the legends, she is revered as the Bleeding Goddess. In the month of Ashadha, the Brahmaputra River near the temple turns red. It is believed that the goddess menstruates during this period.

Saraighat Bridge (11 km)

The first ever rail-cum-road bridge, Saraighat Bridge is constructed over the Brahmaputra River. It is one of the historical places to visit in Guwahati. Built in 1958, this bridge connects the northeast region to rest of the country.

Connectivity To & From Guwahati Railway Station

Guwahati railway station is located in the heart of the city. It is the first fully solar operated railway station in India. It is located in the Paltan Bazaar area of Guwahati where many bus services are operated.

There are many modes of transport available to reach the railway station. Buses, taxis and autos are some of the most popular transports used to reach the station.

Travellers can take AC or non-AC buses for the Guwahati railway station from any part of the city. Travellers can also book prepaid cabs to reach the station.



Luxury Hotels Near Guwahati Railway Station

Guwahati has a number of luxurious stay options to offer. Travellers can choose from an array of star rating hotels near Guwahati railway station as per their budget and requirement.

Radisson Blu Hotel,Vivanta, Novotel, Kiranshree Grand, etc. are some of the 5-star hotels in Guwahati. These hotels are also the ideal family hotels near Guwahati Railway Station.

The 4-star hotels in Guwahati includes The Guwahati Address by Centre Point, Dynasty Hotel, Hotel Shoolin Grand, The Lily Hotel, Royal De Casa, etc.

Hotel Atithi,Hotel Rialto, Kiranshree Portico, Hotel Nandan, Pragati Manor, Awesome Palace, etc. are some of the best 3-star hotels.


Budget Hotels Near Guwahati Railway Station

If you don't want to splurge on the luxury hotels, then there are many budget hotels where travellers can stay comfortably and make the best of their trips. Guwahati offers a number of budget hotels where decent facilities and amenities can be enjoyed at a nominal price.

Silk Villa, The Hoolock, Chandrupal Lodging, Hotel Greenland, Hotel Aroma, Tranqville, Travellers' Castle, Swasthi, Hotel Millennium, etc. are some of the most popular budget Guwahati hotels near Guwahati railway station.
So, travellers! What are you waiting for? Pack your bags and choose from the above options as per your budget and convenience. Have an amazing trip!
*prices shown are per night per room & inclusive of taxes
9 km from Kamakhya Railway Station

-

-

-

9 km from Kamakhya Railway Station

-

-

-

10 km from Kamakhya Railway Station

-

-

-

8.3 km from Kamakhya Railway Station

-

-

-

9.5 km from Kamakhya Railway Station

-

-

-

1.8 km from Kamakhya Railway Station

-

-

-

9.5 km from Kamakhya Railway Station

-

-

-

5.6 km from Kamakhya Railway Station

-

-

-

9.5 km from Kamakhya Railway Station

-

-

-

6 km from Kamakhya Railway Station

-

-

-

8.3 km from Kamakhya Railway Station

-

-

-

8.8 km from Kamakhya Railway Station

-

-

-

7.3 km from Kamakhya Railway Station

-

-

-

10 km from Kamakhya Railway Station

-

-

-

6.4 km from Kamakhya Railway Station

-

-

-

8.4 km from Kamakhya Railway Station

-

-

-

14.7 km from Kamakhya Railway Station

-

-

-

6.8 km from Kamakhya Railway Station

-

-

-

9.2 km from Kamakhya Railway Station

-

-

-

6 km from Kamakhya Railway Station

-

-

-

9.6 km from Kamakhya Railway Station

-

-

-

6.4 km from Kamakhya Railway Station

-

-

-

9.6 km from Kamakhya Railway Station

-

-

-

9.7 km from Kamakhya Railway Station

-

-

-

6.4 km from Kamakhya Railway Station

-

-

-