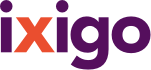 Account
Bookings
Customer Service
ixigo money
Alerts
Travellers
Logout
Hotels near Lokpriya Gopinath Bordoloi International Airport Guwahati
( 38 hotels )
There are around 38, Hotels near Lokpriya Gopinath Bordoloi International Airport Guwahati, India , where traveller can enjoy a comfortable stay. Hotels starting from ₹762 per night are available for stay near Lokpriya Gopinath Bordoloi International Airport Guwahati. Compare Guwahati hotels prices on ixigo and save upto 30% on your booking of Guwahati hotels.
Read more
Hotels near Guwahati Airport
Guwahati, a gorgeous destinatination is home to beautiful sceneries, crazy adventurous activities, delightful long walks through the woods and friendly warm people. It is one city that will surely surprise you. The largest city of Assam is undoubtedly one of the best cities to visit in India. The best time to visit Guwahati is from October to March.

Note: While gazing at the beautiful city, don't forget to try the authentic delicacies like omita khar, masor tenga, duck with kumura, dhekia xaak, kol-phool with duck/chicken/fish, pani hamuk, aloo/bengena pitika, doi-chira and pitha.

So, if you are planning to explore Guwahati this holiday season then start looking for hotels in Guwahati or hotels near Guwahati Airport. The city offers several great options for travellers.

Places To Visit Near the Guwahati Airport

Accoland (5.5 km)
The first and biggest water park in north east India, Accoland is a great place to visit in Guwahati.

Kamakhya Temple (17.3 km)
One of the oldest of the 51 Shakti Pithas, Kamakhya Temple is a Hindu temple dedicated to the goddess Kamakhya.

Nilachal Hills (21 km)
The Nilachal Hill also known as Kamagiri hill is situated at Guwahati. It is of remarkable historical, spiritual as well as archeological importance.

Connectivity To and From the Airport
Lokpriya Gopinath Bordoloi International Airport (GAU) is located at a distance of 27.8 km from the main centre of Guwahati. So, if you need a ride to and from the airport you have many options to do it. One of the best options is that you can easily board a city bus from Paltan Bazar area. Also, if you are coming out of the Guwahati railway station then cross the Kali Mandir and turn towards the right. There are AC buses which departs every 25-30 minutes starting from 6:15 AM to 5 PM. It costs around Rs.130. The bus will take you to Guwahati airport in 45 minutes to 1 hour. And in case you ever miss the last bus, you can walk ahead to the Nepali Mandir area located near Paltan Bazar. From that area you will get many share taxis which will cost you about Rs.120 to Rs.150. Even online cab services like Ola and Uber are available now from all parts of Guwahati.

Luxury Hotels Near Guwahati Airport
The best luxury hotels near Guwahati Airport are Radisson Blu Hotel, Vivanta Hotel and Novotel Hotel. The hotels have great amenities and are a treat for the travellers.

Business Hotels Near Guwahati Airport
There are several business hotels near Guwahati Airport like Treebo Trend Hotel Rudraksh, Kiranshree Grand, etc.

Budget Hotels Near Guwahati Airport
The budget hotels near Guwahati Airport are OYO 7934 Hotel Priyadarshini, River Bay Guest House, etc.

So, next time you are thinking to visit the beautiful city of Guwahati, this list of amazing hotels will help you find the best stay. Do remember to book your hotel via ixigo for a smooth and problem free experience.
*prices shown are per night per room & inclusive of taxes
2.5 km from Lokpriya Gopinath Bordoloi International Airport

-

-

-

13.7 km from Lokpriya Gopinath Bordoloi International Airport

-

-

-

14 km from Lokpriya Gopinath Bordoloi International Airport

-

-

-

1 km from Lokpriya Gopinath Bordoloi International Airport

-

-

-

0.9 km from Lokpriya Gopinath Bordoloi International Airport

-

-

-

9.6 km from Lokpriya Gopinath Bordoloi International Airport

-

-

-

1.7 km from Lokpriya Gopinath Bordoloi International Airport

-

-

-

14.2 km from Lokpriya Gopinath Bordoloi International Airport

-

-

-

3.9 km from Lokpriya Gopinath Bordoloi International Airport

-

-

-

13.6 km from Lokpriya Gopinath Bordoloi International Airport

-

-

-

12.8 km from Lokpriya Gopinath Bordoloi International Airport

-

-

-

1 km from Lokpriya Gopinath Bordoloi International Airport

-

-

-

11.2 km from Lokpriya Gopinath Bordoloi International Airport

-

-

-

12.8 km from Lokpriya Gopinath Bordoloi International Airport

-

-

-

0.4 km from Lokpriya Gopinath Bordoloi International Airport

-

-

-

11.7 km from Lokpriya Gopinath Bordoloi International Airport

-

-

-

14.1 km from Lokpriya Gopinath Bordoloi International Airport

-

-

-

0.9 km from Lokpriya Gopinath Bordoloi International Airport

-

-

-

12.4 km from Lokpriya Gopinath Bordoloi International Airport

-

-

-

13.2 km from Lokpriya Gopinath Bordoloi International Airport

-

-

-

10.5 km from Lokpriya Gopinath Bordoloi International Airport

-

-

-

13.2 km from Lokpriya Gopinath Bordoloi International Airport

-

-

-

4 km from Lokpriya Gopinath Bordoloi International Airport

-

-

-

3 km from Lokpriya Gopinath Bordoloi International Airport

-

-

-

12.2 km from Lokpriya Gopinath Bordoloi International Airport

-

-

-