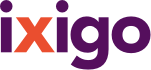 Account
Bookings
Customer Service
ixigo money
Alerts
Travellers
Logout
Hotels near Rajiv Gandhi International Airport Hyderabad
( 55 hotels )
There are around 55, Hotels near Rajiv Gandhi International Airport Hyderabad, India , where traveller can enjoy a comfortable stay. Hotels starting from ₹684 per night are available for stay near Rajiv Gandhi International Airport Hyderabad. Compare Hyderabad hotels prices on ixigo and save upto 52% on your booking of Hyderabad hotels.
Read more
Hotels Near Hyderabad Airport
Known as the 'City of Charminar, Hyderabad, the capital city of the country's youngest state Telangana is a must visit destination. Home to modern amenities and facilities, Hyderabad is one of the biggest cities of India. In the year 2015, Hyderabad was awarded as the 2nd best place to visit by National Geographic Travel Magazine.

From delicious biryani, luxury hotels, great nightlife, to extravagant palaces and warm friendly people, Hyderabad is an amazing city.

So, if you are planning a trip to Hyderabad and looking for hotels or hotels near Hyderabad Airport, then you will be glad to hear that the city offers several great options for travellers .
Places To Visit Near the Hyderabad Airport
Charminar (23.9)

One of the most popular historical places of India, Charminar is a classic example of Islamic architecture. Built around 1591, this monument is the focal point of Hyderabad.

Golconda Fort (26.8)

Also known as Golconda, Gol konda, or Golla konda, Golconda Fort is situated 11 km west of Hyderabad.

Hussain Sagar (33.4)

A necklace-shaped lake, Hussain Sagar was built by Ibrahim Quli Qutb Shah. Also, depending on your itinerary, you can choose to stay in hotels near Hyderabad International Airport or in the city centre.

Salar Jung Museum (24.5)

Located at Dar-ul-Shifa, Salar Jung Museum is a famous art museum. It is also one of the three National Museums of India.

Nehru Zoological Park (19.6)

One of the most visited destinations in Hyderabad, Nehru Zoological Park is a famous zoo located near Mir Alam Tank.

Connectivity To and From the Airport

Rajiv Gandhi International Airport is accessible from all parts of Hyderabad. Depending on your budget, you can choose from the following transportation services.

a) The best and fastest way to reach Hyderabad International Airport is to hire a cab via any of these transportation network companies like Ola, Uber or Meru.

b) The second best way to reach the airport is to take a Pushpak – Airport Liner bus.

c) Lastly, to reach Hyderabad Airport on time and at a cheap rate you can hire an auto rickshaw.

Luxury Hotels Near Hyderabad Airport
Looking for a luxurious holiday? How about staying in one of the best luxury hotels of Hyderabad? Hotels like Novotel Hyderabad Airport and Transit Hotel by Plaza Premium Lounge should be on your list. These best luxury hotels near Chennai Airport will surely mesmerise you.

Business Hotels Near Hyderabad Airport
Travelling for business purpose? Hotels like Taj Deccan, Lemon Tree Hotel are great options for business hotels near Chennai Airport. The hotels are loaded with facilities such as Wi-Fi, parking, laundry, airport shuttle, etc

Budget Hotels Near Hyderabad Airport
Thinking of cutting down your budget for accommodation? Then hotels like Hotel Neem Tree and Hotel VJR Residency are some of the most affordable budget hotels near Hyderabad Airport.


So, next time you are planning to visit the amazing city of Hyderabad, this list of great hotels will help you find the best stay.
*prices shown are per night per room & inclusive of taxes
14.5 km from Rajiv Gandhi International Airport

-

-

-

5.5 km from Rajiv Gandhi International Airport

-

-

-

5.1 km from Rajiv Gandhi International Airport

-

-

-

0.8 km from Rajiv Gandhi International Airport

-

-

-

9.1 km from Rajiv Gandhi International Airport

-

-

-

4.8 km from Rajiv Gandhi International Airport

-

-

-

12.4 km from Rajiv Gandhi International Airport

-

-

-

5.1 km from Rajiv Gandhi International Airport

-

-

-

Hotel Vjr Residency

Opppsite Axis Bank, Near Shamshabad Bus Stop, Near Hyderabad International Airport

5.1 km from Rajiv Gandhi International Airport

-

-

-

5.3 km from Rajiv Gandhi International Airport

-

-

-

Ms Farms

Rajiv Gandhi International Airport

5.4 km from Rajiv Gandhi International Airport

-

-

-

2.7 km from Rajiv Gandhi International Airport

-

-

-

10.9 km from Rajiv Gandhi International Airport

-

-

-

6 km from Rajiv Gandhi International Airport

-

-

-

5.3 km from Rajiv Gandhi International Airport

-

-

-

4.8 km from Rajiv Gandhi International Airport

-

-

-

5 km from Rajiv Gandhi International Airport

-

-

-

5.2 km from Rajiv Gandhi International Airport

-

-

-

9.1 km from Rajiv Gandhi International Airport

-

-

-

5.5 km from Rajiv Gandhi International Airport

-

-

-

0.1 km from Rajiv Gandhi International Airport

-

-

-

12.2 km from Rajiv Gandhi International Airport

-

-

-

14.6 km from Rajiv Gandhi International Airport

-

-

-

0.6 km from Rajiv Gandhi International Airport

-

-

-

14.3 km from Rajiv Gandhi International Airport

-

-

-