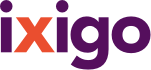 Account
Bookings
Customer Service
ixigo money
Alerts
Travellers
Logout
Hotels near Netaji Subhash Chandra Bose Intl Airport Kolkata
( 882 hotels )
There are around 882, Hotels near Netaji Subhash Chandra Bose Intl Airport Kolkata, India , where traveller can enjoy a comfortable stay. Hotels starting from ₹735 per night are available for stay near Netaji Subhash Chandra Bose Intl Airport Kolkata. Compare Kolkata hotels prices on ixigo and save upto 37% on your booking of Kolkata hotels.
Read more
Hotels near Kolkata Airport
Kolkata, earlier known as Calcutta, is the capital of the Indian state of West Bengal. The city is most famous for its grand colonial architecture, vibrant festivals, rich galleries and delectable cuisine. The city is recognised as the "cultural capital" of India, and is given the name of the "City of Joy".
If you are visiting Kolkata and looking for hotels near the Kolkata Airport, then you will be glad to know that there are a plethora of options available. Known as Netaji Subhash Chandra Bose International Airport, Kolkata airport encompasses all modern day facilities for the convenience of the travellers.
All the hotels in Kolkata offer a wide range of facilities to ensure a comfortable stay to their guests. Whether you are planning a leisure trip or a business trip, you can find hotels near Kolkata airport as per your requirements and budget.
Places of Interest Near the Kolkata Airport
1) Howrah Bridge (15.2 km)
Howrah Bridge is a bridge over the Hooghly River in West Bengal, India. The bridge is among the four bridges on the Hooghly River and carries a daily traffic of approximately 100,000 vehicles. It is counted among the most prominent attractions of the city.
2) Indian Museum (16.4 km)
Also referred to as the Imperial Museum, The Indian Museum in Kolkata is the largest and oldest museum in India. The museum has rare collections of armour and ornaments, skeletons, mummies and Mughal paintings dating back to ancient era. This museum consists of four galleries of natural history, including the botanical, insect, mammal and bird gallery.
3) Dakshineswar Kali Temple (12.5 km)
Dakshineswar Kali Temple is a beautiful Hindu temple, located in Dakshineswar near Kolkata. Situated on the eastern bank of the Hooghly River, the temple is flocked by thousands of tourists all year round. Presiding deity of the temple is Bhavatarini, an incarnation of Kali, who is worshipped by locals and tourists alike.
4) Belur Math (15.3 km)
Spread across an area of over 40 acres, Belur Math is a famous pilgrimage destination. Located on the west bank of the Hooghly River, this place is visited by people from across the globe. This is the best place to spend some peaceful time in the city.

5) Science City (16.6 km)
One of its kind, the Science City in Kolkata was inaugurated on 1st July 1997. It is counted among the finest and the largest science museums in the world. The city has a special section dedicated to the aquatic world wherein one can learn about marine life. Some of the most exotic fishes can be seen in these aquariums.
Connectivity To and From the Airport
Reaching Netaji Subhash Chandra Bose International Airport from any part of the city is easy and affordable. Public transport is available at every nook and corner of the city for easy commutation.
You can also use Kolkata Metro, which is one of the fastest and easiest ways to commute. Noapara metro station is the nearest metro station to the airport, located at a distance of about 8.6 km.
If you wish to travel by bus, then you can board a bus from Dum Dum Bus Stand to reach any part of the city. The bus stand is located at a distance of just 3.3 km from the airport. Other than buses, travellers can also opt for cabs for the commute.
Luxury Hotels Near Kolkata Airport
The vibrant city of Kolkata has no dearth of luxury accommodations for those willing to shed money on their vacation. The Lalit Great Eastern Kailash, Jw Marriott Hotel Kolkata, The Westin Kolkata Rajarhat, The Oberoi Grand Kolkata, Holiday Inn Kolkata Airport and Taj Bengal are some of the best luxury hotels near Kolkata Airport.
These luxury hotels offer upscale facilities, superlative service and plush dining to make every travellers stay comfortable and memorable.
Business Hotels Near Kolkata Airport
If you are looking for business hotels in the "city of joy", then there a number of options you can choose from.
The Peerless Inn Kolkata, Hotel Metropole, Treebo Vedanta, Treebo Saini Inn and Visitel the Boutique hotel are some of the options for business hotels near Kolkata Airport.
These hotels have a modern infrastructure with all high-end amenities for the comfort of the travellers. You can book these properties and enjoy a perfect stay. Common facilities that will be provided to the guests include concierge services, Wi-Fi, parking, laundry, valet parking, etc.
Budget Hotels Near Kolkata Airport
Travelling on a shoestring budget and worried about getting a decent stay in Kolkata? Shed all your concerns and have a look at some of the most affordable budget hotels near Kolkata Airport that provides best services .
Anamitra Guest House, Hotel Akash Deep, Kim Lawn Guest House, Shila International and The Residency are some of the great budget hotels here. These offer the best value-for-money properties with great services.
So, next time you are planning to visit Kolkata for leisure or work, this list of hotels will help you find the best stay.
*prices shown are per night per room & inclusive of taxes
14.1 km from Netaji Subhash Chandra Bose Intl Airport

-

-

-

9.9 km from Netaji Subhash Chandra Bose Intl Airport

-

-

-

8.7 km from Netaji Subhash Chandra Bose Intl Airport

-

-

-

14.3 km from Netaji Subhash Chandra Bose Intl Airport

-

-

-

14.5 km from Netaji Subhash Chandra Bose Intl Airport

-

-

-

2.7 km from Netaji Subhash Chandra Bose Intl Airport

-

-

-

11.5 km from Netaji Subhash Chandra Bose Intl Airport

-

-

-

7.9 km from Netaji Subhash Chandra Bose Intl Airport

-

-

-

8.5 km from Netaji Subhash Chandra Bose Intl Airport

-

-

-

9.2 km from Netaji Subhash Chandra Bose Intl Airport

-

-

-

14.2 km from Netaji Subhash Chandra Bose Intl Airport

-

-

-

4.3 km from Netaji Subhash Chandra Bose Intl Airport

-

-

-

10.3 km from Netaji Subhash Chandra Bose Intl Airport

-

-

-

14.4 km from Netaji Subhash Chandra Bose Intl Airport

-

-

-

14.6 km from Netaji Subhash Chandra Bose Intl Airport

-

-

-

7.2 km from Netaji Subhash Chandra Bose Intl Airport

-

-

-

9.8 km from Netaji Subhash Chandra Bose Intl Airport

-

-

-

4.1 km from Netaji Subhash Chandra Bose Intl Airport

-

-

-

6.9 km from Netaji Subhash Chandra Bose Intl Airport

-

-

-

12.4 km from Netaji Subhash Chandra Bose Intl Airport

-

-

-

6.5 km from Netaji Subhash Chandra Bose Intl Airport

-

-

-

14.2 km from Netaji Subhash Chandra Bose Intl Airport

-

-

-

8.1 km from Netaji Subhash Chandra Bose Intl Airport

-

-

-

9.3 km from Netaji Subhash Chandra Bose Intl Airport

-

-

-

8.6 km from Netaji Subhash Chandra Bose Intl Airport

-

-

-