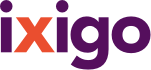 Account
Bookings
Customer Service
ixigo money
Alerts
Travellers
Logout
Hotels near Chaudhary Charan Singh International Airport Lucknow
( 361 hotels )
There are around 361, Hotels near Chaudhary Charan Singh International Airport Lucknow, India , where traveller can enjoy a comfortable stay. Hotels starting from ₹621 per night are available for stay near Chaudhary Charan Singh International Airport Lucknow. Compare Lucknow hotels prices on ixigo and save upto 41% on your booking of Lucknow hotels.
Read more
Hotels near Lucknow airport
Lucknow, popularly referred to as the 'Nawabo Ka Sehar', is most famous for its royal heritage and mind-blowing cuisine.
If you are looking for hotels in the city or hotels near Lucknow Airport, then you will be happy to know that there are a plethora of options available. Have a look:

Hotels in Lucknow offer facilities catering to various types of travellers. From low-key travellers to high-profile ones, every kind of traveller can enjoy a comfortable stay at these properties. Travellers planning to visit this city for business purposes or for leisure can choose to stay near the Lucknow airport as per their budget and requirements. Whether to book hotels near Chaudhary Charan Singh International Airport or around popular attractions, travellers can take the call as per their requirements and budget.
Places To Visit Near the Lucknow Airport

Ambedkar Memorial Park (25.2 km)
Located in Gomti Nagar, Ambedkar Memorial Park is a public park and serve as a memorial. The park honors the lives of legends like Jyotirao Phule, Narayana Guru, Birsa Munda, Shahuji Maharaj, Bhimrao Ambedkar and Kanshi Ram. The memorial was constructed by Mayawati, the former Chief Minister of Uttar Pradesh.

Nawab Wajid Ali Shah Zoological Garden (15.3 km)
Prince of Wales Zoological Gardens, now referred to as Nawab Wajid Ali Shah Zoological Garden, is a 71.6-acre zoo. The zoo was established in the year 1921 to commemorate the visit of the Prince of Wales to Lucknow.
Janeshwar Mishra Park (23.6 km)
Janeshwar Mishra Park is a lush green park located in Gomti Nagar region of Lucknow, India. The park was constructed in the loving memory of late politician Janeshwar Mishra from Samajwadi Party. The park opened its gates for public on 5 August 2014.
Chattar Manzil (19 km)
The Chattar Manzil, also known as Umbrella Palace, is a beautiful palace building located in Lucknow. The building served as the residence for rulers of Awadh and their wives. The structure epitomises Indo-European-Nawabi architectural style and is loved by travellers of all kinds.
Gautam Buddha Park (20 km)
Located in the centre of Martyr's Memorial and Bada Imambara, Gautam Buddha Park is a perfect spot to spend some family time. The garden was founded in the year 1980 to honour the life of the Buddha.
Connectivity To and From the Airport
Lucknow International Airport, also known as Chaudhary Charan Singh International Airport, is located at a distance of about 14 km from the city centre, 20 km from Rumi Darwaza, and around 19 km from Chattar Manzil.
Reaching the city centre from the airport is easy and affordable. Public transport is conveniently available at every corner of the city for easy commutation. Taxis both pre-paid and post-paid can be booked from outside the airport terminal.
Have a set budget in mind? If yes, then you can take a local bus from the nearest bus stop, which is located less than 11 km from the passenger terminal.
Luxury Hotels Near Lucknow Airport
The Royal city of Lucknow has a number of luxury accommodations to cater to the needs of those who are willing to stay in opulent properties. Lebua Lucknow, Novotel Lucknow Gomti Nagar, Taj Mahal, The Piccadily, Hyatt Regency Lucknow and Clarks Avadh are some of the best luxury hotels near Lucknow Airport.
High-end facilities like concierge services, spa facilities, swimming pools, free breakfast, in-house bar and restaurants are available inside all these 5-star properties. State-of-the-art rooms are equipped with high-end amenities.
Business Hotels Near Lucknow Airport
If you are a business traveller and is looking for hotels in the city of Lucknow, near the Lucknow International Airport, then stay worry free as there are a number of properties available.
Fortune Park BBd, Levana Suites, Golden Tulip Lucknow, Comfort Inn and Hotel Amanda are some of the famous options for business hotels near Lucknow International Airport.
Concierge centre, 24*7 room services, conference rooms, Wi-Fi, parking, shuttle service, etc. can be availed at these properties. Book these properties online to get the best deals and discounts.
Budget Hotels Near Lucknow Airport
Planning a budget holiday to Lucknow? Leave all your concerns aside as there are many affordable budget hotels near Lucknow International Airport that meets all the basic requirements of the travellers.
Hotel S.P International, Hotel Raj Palace, Mangalam Inn, Syona Residency and Hotel Golden Sky are some of the known budget properties close to the airport. 24*7 room service, Wi-Fi, air-conditioners, in-room dining are some of the basic facilities provided at all these properties.
So, next time you are planning to visit Lucknow with your family or friends, stay at one of these hotels and enjoy a wonderful stay.
*prices shown are per night per room & inclusive of taxes
10.7 km from Chaudhary Charan Singh International Airport

-

-

-

14.2 km from Chaudhary Charan Singh International Airport

-

-

-

10.2 km from Chaudhary Charan Singh International Airport

-

-

-

13.1 km from Chaudhary Charan Singh International Airport

-

-

-

3.9 km from Chaudhary Charan Singh International Airport

-

-

-

10.2 km from Chaudhary Charan Singh International Airport

-

-

-

9.9 km from Chaudhary Charan Singh International Airport

-

-

-

9.8 km from Chaudhary Charan Singh International Airport

-

-

-

4 km from Chaudhary Charan Singh International Airport

-

-

-

9 km from Chaudhary Charan Singh International Airport

-

-

-

5.5 km from Chaudhary Charan Singh International Airport

-

-

-

10.8 km from Chaudhary Charan Singh International Airport

-

-

-

9.9 km from Chaudhary Charan Singh International Airport

-

-

-

8.9 km from Chaudhary Charan Singh International Airport

-

-

-

13.1 km from Chaudhary Charan Singh International Airport

-

-

-

9.1 km from Chaudhary Charan Singh International Airport

-

-

-

14 km from Chaudhary Charan Singh International Airport

-

-

-

14.6 km from Chaudhary Charan Singh International Airport

-

-

-

7 km from Chaudhary Charan Singh International Airport

-

-

-

12.1 km from Chaudhary Charan Singh International Airport

-

-

-

9.2 km from Chaudhary Charan Singh International Airport

-

-

-

9.5 km from Chaudhary Charan Singh International Airport

-

-

-

10.4 km from Chaudhary Charan Singh International Airport

-

-

-

3.7 km from Chaudhary Charan Singh International Airport

-

-

-

12.7 km from Chaudhary Charan Singh International Airport

-

-

-