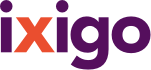 Account
Bookings
Customer Service
ixigo money
Alerts
Travellers
Logout
Hotels near Indira Gandhi Intl Airport New Delhi
( 914 hotels )
There are around 914, Hotels near Indira Gandhi Intl Airport New Delhi, India , where traveller can enjoy a comfortable stay. Hotels starting from ₹672 per night are available for stay near Indira Gandhi Intl Airport New Delhi. Compare New Delhi hotels prices on ixigo and save upto 52% on your booking of New Delhi hotels.
Read more
Hotels Near Delhi Airport
The capital city of India, Delhi is popular for its enriched culture and magnificent heritage. It is home to some of the most famous historical monuments and is yet one of the best metropolitan cities of India. The city beautifully captures the influence of religious diversity along with the cultural impact of the British and Mughal.

If you are looking for hotels in the city or hotels near Delhi Airport on your trip here, then you will be happy to hear that the options are numberless. Here, come take a look:

All the hotels in Delhi offer a range of facilities and services to ensure a comfortable stay for their guests. If you are planning to visit this city for a vacation or on a business trip, you can look for hotels near Delhi airport as per your budget and preferences. You can choose to stay in hotels near Delhi International Airport or in the city centre, depending on your itinerary.

Places To Visit Near the Delhi Airport

1. Indian Air Force Museum (1.4 km)
One of its kind in India, Indian Air Force Museum is home to a rich collection of relics of Indian Military Aviation that display the history in the best form. The compilation of the museum is a lasting tribute to hundreds of people who have in some way contributed to build a glorious nation.

2. Ambience Mall (8.3 km)
If you are looking to spend some leisure and relaxing time near the airport, then Ambience Mall is the perfect escape. The mall enjoys a good footfall of people with its exciting range of luxury brands for shopping, play zone for kids and various eating outlets.

3. DLF Cyber Hub (9.8 km)
One of the most happening places in Gurgaon, DLF Cyber Hub is a must-visit for all travellers. This is a hub of the Millennium City with best restaurants, bars and breweries.

4. Mehrauli Archaeological Park (13.2 km)
If you don't wish to go shopping or dine at a restaurant, visit Mehrauli Archaeological Park situated quite close to Qutub Minar. Here you will find natural beauty in abundance with various species of trees and a nature-trail cutting through the greenery.

5. Qutub Minar (14.8)
A soaring, 73 m-high tower of victory, Qutub Minar was built in 1193 by Qutab-ud-din Aibak. This monument is the highest one in India with five storeys and projecting balconies. Definitely, a sight to behold!

Connectivity To and From the Airport
Commute to and from Indira Gandhi International Airport is very easy. You can book a cab from any part of Delhi to reach the airport.

You can also use Delhi Metro which is one of the fastest and easiest ways to commute. From New Delhi metro station, one can take the first metro which leaves at 4:45 am (all days) and the last metro leaves at 11:30 pm.

If you wish to travel by bus, then you can board a bus from ISBT Kashmere Gate to reach Airport Terminal 3 (AIRPORT EXPRESS ROUTE NO-4). The first bus to leave is at 12:04 am and the last bus to leave is at 11:44 pm.

Luxury Hotels Near Delhi Airport
The spirited city of Delhi has no dearth of luxury accommodations for those who are ready to be extravagant on their vacation. Holiday Inn, Pullman Aerocity, Roseate House, Novotel, Radisson Blue and Andaz Delhi Aerocity are some of the best luxury hotels near Delhi Airport.

These ultra-modern hotels come with classy rooms, upscale facilities, superlative service and plush dining to make your stay comfortable and opulent.

Business Hotels Near Delhi Airport

If you are looking for hotels in the "capital city", near the business district of the region, then there a number of options you can choose from.

Radission Blue Hotel, Hotel Grand Godwin, Hilton Garden Inn, JW Marriott Hotel Aerocity and The Leela Ambience are some of the options for business hotels near Delhi Airport.

These hotels have a modern infrastructure with all amenities for the comfort of the guests. You can book these properties and enjoy a perfect stay. Common facilities that will be provided to the guests include Wi-Fi, parking, laundry, parking, etc.
Budget Hotels Near Delhi Airport

Don't have much budget for your accommodation and worried about getting a decent stay in Delhi? Shed all your concerns and have a look at some of the most affordable budget hotels near Delhi Airport that offer excellent service and satisfying facilities.

Hotel Chanakya Inn, Hotel Le Seasons, Red Fox Hotel, ibis New Delhi and Lemon Tree Premier are some of the great budget hotels here. These offer the best value-for-money properties with great and basic facilities and services.

So, next time you are planning to visit Delhi for leisure or work, this list of hotels will help you find the best stay.
*prices shown are per night per room & inclusive of taxes
6.5 km from Indira Gandhi Intl Airport

-

-

-

8.4 km from Indira Gandhi Intl Airport

-

-

-

3.8 km from Indira Gandhi Intl Airport

-

-

-

4.6 km from Indira Gandhi Intl Airport

-

-

-

9.8 km from Indira Gandhi Intl Airport

-

-

-

6.6 km from Indira Gandhi Intl Airport

-

-

-

7.4 km from Indira Gandhi Intl Airport

-

-

-

8.8 km from Indira Gandhi Intl Airport

-

-

-

3.7 km from Indira Gandhi Intl Airport

-

-

-

4.2 km from Indira Gandhi Intl Airport

-

-

-

6.3 km from Indira Gandhi Intl Airport

-

-

-

9.3 km from Indira Gandhi Intl Airport

-

-

-

9.4 km from Indira Gandhi Intl Airport

-

-

-

6.9 km from Indira Gandhi Intl Airport

-

-

-

3.8 km from Indira Gandhi Intl Airport

-

-

-

5.9 km from Indira Gandhi Intl Airport

-

-

-

8.7 km from Indira Gandhi Intl Airport

-

-

-

9.1 km from Indira Gandhi Intl Airport

-

-

-

9.2 km from Indira Gandhi Intl Airport

-

-

-

9.3 km from Indira Gandhi Intl Airport

-

-

-

Hotel S K Crown Park

Kapashera New Delhi, Najafgarh Road New Delhi, Indira Gandhi International Airport New Delhi

4.9 km from Indira Gandhi Intl Airport

-

-

-

6.2 km from Indira Gandhi Intl Airport

-

-

-

9.2 km from Indira Gandhi Intl Airport

-

-

-

3.7 km from Indira Gandhi Intl Airport

-

-

-

7.5 km from Indira Gandhi Intl Airport

-

-

-