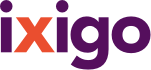 Account
Bookings
Customer Service
ixigo money
Alerts
Travellers
Logout
Hotels near Lok Nayak Jaya Prakash Narayan Airport Patna
( 276 hotels )
There are around 276, Hotels near Lok Nayak Jaya Prakash Narayan Airport Patna, India , where traveller can enjoy a comfortable stay. Hotels starting from ₹659 per night are available for stay near Lok Nayak Jaya Prakash Narayan Airport Patna. Compare Patna hotels prices on ixigo and save upto 38% on your booking of Patna hotels.
Read more
Hotels Near Patna Airport
Flourishing along the banks of River Ganges, Patna is set in the blended backdrop of rich ancient history and glorious heritage. One of the oldest cities, Patna is once known as Pataliputra and is currently one of the most popular tourist destinations in India. It is home to a plethora of monuments, intricate architecture and artefacts. It is also a gateway to pilgrimage sites of Buddhists, Sikhs, Jains and Hindus.

If you are visiting this city and looking for a place to stay in the main city or for hotels near Patna Airport, then the options are innumerable.

All the hotels in the city ensure a number of great facilities and services to make your stay comfortable. Whether you are visiting Patna for a vacation or for business, you can look for stays as per your budget and preferences. Depending on your itinerary, you can choose to stay in hotels near Patna International Airport or in the city centre.


Places To Visit Near the Patna Airport

1. Sanjay Gandhi Biological Park (1.9 km)
Located on the Bailey Road in Patna, Sanjay Gandhi Biological Park is one of the largest in India. It is spread over 60 acres of land and is home to over 800 animals of about 110 species.

2. Eco Park- Rajdhani Vatika (2.7 km)
With a beautifully carved landscape, the Eco Park in Patna is a famous spot for family picnics and serves as an attraction for visitors.

3. Hanuman Mandir (3.8 km)
Also known as 'Manokamna Temple', Hanuman Mandir of Patna is the second-largest religious shrine in North India. It sees devotees from across India who visit the temple to offer prayers and seek blessings.


4. Takht Sri Harmandir Sahib Ji (4.6 km)
Built in remembrance of the birthplace of Guru Gobind Singh Ji, Takht Sri Patna Sahib is considered as one of the holiest of five Takhts.

5. Buddha Smriti Park (5.2 km)
Buddha Smriti Park is one of the symbols of Buddhism in India. It is believed that Buddha's life and his teachings were brought to life within the walls of the park.

Connectivity To and From the Airport
Popular by the name of Jay Prakash Narayan Airport, Patna airport is a major airport in the state of Bihar. As per statistics, it is the 22nd busiest airport in India.

To cover the stretch between Patna City Chowk and Patna Airport, one has to cover a distance of 21 km. The travel time between these two points is approximately 25 minutes.

Nearest bus station to Patna airport is in Mithapur which is 7 km away. You can board state bus from here.

The nearest railway station is situated at a distance of 5 km which connects major railheads.

One can also board a pre-paid taxi to travel to and fro from the airport. There are also prepaid auto services available for travel.

Luxury Hotels Near Patna Airport


If your idea of a vacation includes being extravagant, then the beautiful city of Patna has no shortage of luxury accommodations. Hotel Patliputra Continental, Lemon Tree Premier, Hotel Amalfi Grand, Patliputra Exotica, Hotel Gargee Grand and The Panache are the best luxury hotels near Patna Airport.

These luxurious hotels provide a comfortable stay with classy rooms, deluxe facilities, remarkable service and sumptuous dining to make your stay grand.

Business Hotels Near Patna Airport

If you are visiting Patna for a business trip and need a hotel near the business district of the region, then there a number of options you can choose from.

Treebo Trend Citi Inn, Hotel Patliputra Continental, The AVR Hotels & Banquets, Lupinus Hotel and Resort and OYO 3574 Apartment CLUB 10 are some of the options for business hotels near Patna Airport.

Exhibiting a modern infrastructure, these hotels come with all amenities for the comfort of the guests. Common facilities that will be provided to the guests include Wi-Fi, parking, laundry, parking, airport shuttle, etc.

Budget Hotels Near Patna Airport

Need a decent stay in Patna without burning a hole in your pocket? Well, don't worry! We have a number of options with some of the most affordable budget hotels near Patna Airport that offer excellent service and satisfying facilities.

FabExpress Grand Imperia Inn, Corporate Inn, Windsor, Hotel Frontline Residency, Hotel Samrat International and Ramsons International are some of the great budget hotels here. These offer the best value for your money with all basic facilities and services.

So, if you are planning a visit to Patna anytime soon, then use this list of hotels to choose the best one as per your budget and itinerary.
*prices shown are per night per room & inclusive of taxes
2.6 km from Lok Nayak Jaya Prakash Narayan Airport

-

-

-

4.2 km from Lok Nayak Jaya Prakash Narayan Airport

-

-

-

6.4 km from Lok Nayak Jaya Prakash Narayan Airport

-

-

-

5.8 km from Lok Nayak Jaya Prakash Narayan Airport

-

-

-

5.4 km from Lok Nayak Jaya Prakash Narayan Airport

-

-

-

4.5 km from Lok Nayak Jaya Prakash Narayan Airport

-

-

-

2.4 km from Lok Nayak Jaya Prakash Narayan Airport

-

-

-

4.3 km from Lok Nayak Jaya Prakash Narayan Airport

-

-

-

5.7 km from Lok Nayak Jaya Prakash Narayan Airport

-

-

-

7.6 km from Lok Nayak Jaya Prakash Narayan Airport

-

-

-

2.2 km from Lok Nayak Jaya Prakash Narayan Airport

-

-

-

4.8 km from Lok Nayak Jaya Prakash Narayan Airport

-

-

-

5.8 km from Lok Nayak Jaya Prakash Narayan Airport

-

-

-

5.3 km from Lok Nayak Jaya Prakash Narayan Airport

-

-

-

5.6 km from Lok Nayak Jaya Prakash Narayan Airport

-

-

-

5 km from Lok Nayak Jaya Prakash Narayan Airport

-

-

-

3.7 km from Lok Nayak Jaya Prakash Narayan Airport

-

-

-

5.1 km from Lok Nayak Jaya Prakash Narayan Airport

-

-

-

6.1 km from Lok Nayak Jaya Prakash Narayan Airport

-

-

-

7.6 km from Lok Nayak Jaya Prakash Narayan Airport

-

-

-

5.1 km from Lok Nayak Jaya Prakash Narayan Airport

-

-

-

7.1 km from Lok Nayak Jaya Prakash Narayan Airport

-

-

-

2.7 km from Lok Nayak Jaya Prakash Narayan Airport

-

-

-

6.7 km from Lok Nayak Jaya Prakash Narayan Airport

-

-

-

4.4 km from Lok Nayak Jaya Prakash Narayan Airport

-

-

-