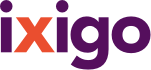 Account
Bookings
Customer Service
ixigo money
Alerts
Travellers
Logout
Hotels near Puri Railway Station Puri
( 432 hotels )
There are around 432, Hotels near Puri Railway Station Puri, India , where traveller can enjoy a comfortable stay. Hotels starting from ₹699 per night are available for stay near Puri Railway Station Puri. Compare Puri hotels prices on ixigo and save upto 43% on your booking of Puri hotels.
Read more
Hotels near Puri Railway Station
Puri, commonly referred to as Jagannath Puri (The Abode of Lord Jagannath), is a beautiful city in the Indian state of Odisha. The city holds high religious importance and is most famous for its Jagannath Rath Yatra, held every year in the month of June/July.

If you are looking for hotels in the city or hotels near Puri Railway Station, then you will not be disappointed as the railway station is located in the centre of the city and a plethora of accommodation options are available for a comfortable stay.

Hotels in Puri encompasses facilities that cater to all sorts of travellers including leisure, business and religious. From 5-star hotels to homestays, the city offers shelter options for all. Travellers planning to visit this city for leisure or religious purposes can choose to stay near the Puri Railway Station as per their requirements and preferences. Travellers can book hotels near Puri Railway Station and enjoy easy commutation to all the nearby places.
Places To Visit Near the Puri Railway Station
Bedi Hanuman Temple (1.3 km)
Bedi Hanuman Temple is a beautiful seaside temple dedicated to Lord Hanuman. The temple is also popularly referred to as Daria Mahavir Temple and is flocked by thousands of pilgrims all year round. Other than the religious point of view, the temple is also recognised for its architectural excellence.
Shree Jagannath Temple (3.1 km)
The Shree Jagannath Temple is an important Hindu temple dedicated to Lord Jagannath, who is believed to be an incarnation of Lord Vishnu. Located on the eastern coast of India, the temple is an important religious destination.
Shree Gundicha Temple (1.4 km)
Gundicha Temple, is a beautiful Hindu temple, situated in the temple town of Puri in the state of Odisha. It is famous for being the destination of the celebrated annual Rath Yatra of Puri.
Puri Beach (1.3 km)
After temple hoping, Puri Beach is indeed the best place to spend some leisure time. The beach serves as the venue for the annual Puri Beach Festival, which is a major attraction in the region. Beautiful sand art displayed by international award-winning local sand artist makes the overall experience even more worthwhile.
Gundicha Temple (1.4 km)
Just 3 km away from the main temple complex of Jagannath, the Gundicha Temple serves as a summer retreat for Lord Jagannath and his siblings. This temple marks the ending of the Ratha Yatra, where the deities rest for seven days, before heading to their original home.
Sudarshan Crafts Museum (350 m)
The Sudarshan Crafts Museum is the best place for art lovers to see the evolution of modern craftsmanship. The museum has a wide display of traditional sculptures from over the decades. The museum has facilities for artists as well, giving them an opportunity to ply their craft in the workroom, and have a showroom to display it.
Baleshwar Beach (17.6 km)
Baleshwar Beach is among the most serene and beautiful beaches of Odisha. The beach is ecologically rich and has an abundance of molluscs, crustaceans and horseshoe crabs.
Connectivity To and From the Railway Station
Puri Railway Station is located at a strategic location in the main city, 3 km from Shri Jagannath Temple, and around 2 km from Bedi Hanuman Temple.
Nearest airport to reach Puri is the Bhubaneshwar's Biju Patnaik airport, which is located at a distance of about 66 km from the main city.

Commuting within the city from the railway station is easy as public transport is conveniently available. Taxis both pre-paid and post-paid can be booked from outside the railway station.
If you are on a budget trip, you can take auto rickshaws from the railway station to reach any part of the city.
Luxury Hotels Near Puri Railway Station
The religious city of Puri is dotted with luxury accommodations for those looking to enjoy a royal stay. Mayfair Waves, The Chariot Resort and Spa, Pramod Convention and Beach Resorts, Toshali Sands and Mahodadhi Palace are some of the best luxury hotels near Puri Railway Station.
High-end facilities including swimming pools, spa facilities, in-house bar and restaurants are available inside all these luxury accomodations. Rooms are equipped with all modern day amenities and are spacious.
Business Hotels Near Puri Railway Station
If you are looking for hotels in Puri, near the Puri Railway Station, then there is nothing to worry as there are plenty of options available.

Hotel Holiday Resort, Hotel Lee Garden, Hotel 9958 Laxmi Resort, Blue Lily Beach Resort, Hotel Shree Hari and Hotel Sonar Bangla are some of the most picked options for business hotels near Puri Railway Station.
All these hotels are designed to offer all the facilities required by business travellers for a comfortable stay. Concierge centre, conference rooms, Wi-Fi, 24*7 room services, parking, laundry, 24*7 room service, parking, etc. are some of the useful services provided at these properties.
Book any of these properties online and get the best rates.
Budget Hotels Near Puri Railway Station
Looking for a holiday on a budget? Don't worry! Leave all your concerns at home and enjoy a stay at one of the many budget hotels near Puri Railway Station. This hotels offer the best of services and facilities to their guests and are totally worth the money.
Golden Dust, Reba Beach Resort, OYO 26496 Hotel Sands Bay, Hotel Maa Kamakhya and Sai Resort are some of the best budget hotels in Puri. Known for providing value-for-money services and are the best picks for budget stays, this hotels offer free Wi-Fi, 24*7 room service, air-conditioners, in-room dining are some of the common facilities provided at these properties.
So, next time you are planning to visit Puri with family or friends, stay at one of these hotels and have a wonderful time.
*prices shown are per night per room & inclusive of taxes
4.7 km from Puri Railway Station

-

-

-

1 km from Puri Railway Station

-

-

-

2 km from Puri Railway Station

-

-

-

1.8 km from Puri Railway Station

-

-

-

3.8 km from Puri Railway Station

-

-

-

0.9 km from Puri Railway Station

-

-

-

1.8 km from Puri Railway Station

-

-

-

4 km from Puri Railway Station

-

-

-

4.9 km from Puri Railway Station

-

-

-

4.1 km from Puri Railway Station

-

-

-

0.9 km from Puri Railway Station

-

-

-

6.8 km from Puri Railway Station

-

-

-

1.4 km from Puri Railway Station

-

-

-

1.2 km from Puri Railway Station

-

-

-

2 km from Puri Railway Station

-

-

-

3.9 km from Puri Railway Station

-

-

-

4.9 km from Puri Railway Station

-

-

-

1 km from Puri Railway Station

-

-

-

1.9 km from Puri Railway Station

-

-

-

0.8 km from Puri Railway Station

-

-

-

1.7 km from Puri Railway Station

-

-

-

3.9 km from Puri Railway Station

-

-

-

3 km from Puri Railway Station

-

-

-

3.6 km from Puri Railway Station

-

-

-

4 km from Puri Railway Station

-

-

-